Welcome to The Old Timey!
Here at The Old Timey, we're enthusiastic and passionate about showing you authentic vintage products, vintage-inspired items and old-fashioned customs and traditions, so that you can become inspired and knowledgeable at the same time. The past is rich with stories and heritage and we can't wait to bring some old-timey inspiration to your own lives. With technology ever on the rise, it's so important to connect with fascinating tales, lessons, histories and items from the past.
There is something so beautiful about learning and discovering old-fashioned trends that have recently resurfaced or that are waiting to be unearthed. We have technology that does everything for us, and sometimes it can be refreshing to add a little old-timey touch to the modern every day, whether that be a vintage-inspired Bluetooth speaker or a vintage mirror.
No matter your reason for arriving at our site, we know that there is definitely something interesting for you to delve into; you could be a vintage collector looking to build your repertoire, a history buff wanting to expand your knowledge, or an interior designer looking to add some vintage inspiration to your next project.
We have comprehensive guides on Home & Graden, Culture & Style, and Gadgets & Tech.
Our mission
Here on The Old Timey, our biggest goal is to equip you with all of the tips and tricks you need to achieve all of your vintage-inspired dreams. Whether you're looking to bring in modern-day pieces that look antique or you want to bring a rustic piece back to life, we're here to help you to discover the best tips and tricks to find your favorite pieces. So, no matter where you're at in your collection journey, we're here to help guide you every step of the way!
What we offer
This isn't just another blog that claims to be devoted to all things vintage. Instead, we've made our entire livelihoods about vintage culture. We find our passion in our lives by discovering rare finds in thrift stores. But, the thing that really gets us going, is learning all about the history behind these rare finds.
So, here on The Old Timey, our team is dedicated to helping you find the same thrills too. We mainly focus on sharing historical information, tips on how to properly care for your vintage finds, and more. If you're looking to explore new vintage finds to add to your collection, you can find inspiration here too!
How this works
Here at Old Timey, we're enthusiasts and experts when it comes to everything vintage and vintage-inspired, whether that be as an antique shop owner, history buff, or genuine artifact collector.
When you read our best-of reviews or guides, you can rest assured that we've done extensive research, so that you can pick up the very best items for your home or collections!
When we do review specific products for one-off reviews, we've made sure to test out every aspect of if, so that you don't end up with items that deteriorate right away, or that aren't authentic; this is especially important for new vintage-inspired products that need to be properly looked at for any arising issues.
If you're curious about how we do our reviews, read on!
Depending on the product we're reviewing, we make sure that we test it out for the appropriate length of time and in its intended environment; if its a vintage-inspired Bluetooth speaker, we'll use it for long enough to be able to see if any issues arise and if it really does live up to its claim.
The person reviewing the product has ample experience and will also be the one writing the article and making recommendations. If writers are ever unsure about particular product details, they make sure to consult the larger team of experts.
We make sure to update any changes to equipment and tools and answer community inquiries as they arise
Core values
Dependability, positive, open-mindedness, and respect.
Our assemblage of master vintage collectors
Without further hesitation, here's our team of master collectors!
Caroline Lambert – War Memorabilia Buff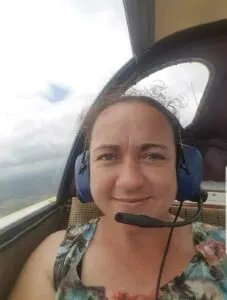 Caroline Lambert is a vintage expert with 13 years of experience as an antique store owner. Caroline loves war memorabilia, but after many years of adding to her own collection, she's ready to share all of her knowledge with the world! There are just too many amazing stories that she knows to keep hidden from the world. So, she wants to share all of her stories (and awesome knowledge) with the world. If you're looking for a fellow history lover to connect and share stories with, look no further than Caroline!
Why am I giving advice on The Old Timey?
At 17, I fell in love with anything that had a story attached. I started as a consignment seller for antique and collectible dealers who weren't internet savvy, and my knowledge burst into new frontiers. Each dealer taught me the story behind every item I helped to sell. At 20, I had my own fully functioning social media store (one of Facebook's first). I had regular clients calling me to source the rarest items from war memorabilia to toys. The store continued successfully for 10 years before I switched to writing. My ultimate passion was writing, but I never stopped collecting vintage, retro, and antique items as a personal hobby.
What's my favorite vintage item that I own?
It's a tough one, but I love my war memorabilia collection, especially the sweetheart pins. They remind me how so many women sadly lost their husbands and were given pins to commemorate their losses.
What was my first vintage collectible?
My oldest sister handed down her Mattel music box to me at 6. Every girl loves princesses, and my prized possession still remains in my collection. Moreover, it still functions perfectly.
What do you mainly collect?
War memorabilia because nothing has a great story to tell. Humanity's weaknesses and losses carry the best stories.
What's your all-time favorite vintage discovery?
I had an old friend who lives off the grid. He built ox-wagons and anything from metal. He was an old-school blacksmith. He also specialized in guns and he found this 1760 Flintlock pistol, which he gave me as a gift for all the clients I brought him.
Sarah Caldwell – Antique History Savant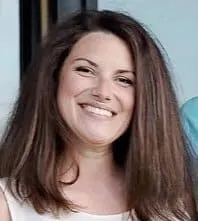 Sarah first fell in love with vintage items after she collected her grandfather's typewriter. Ever since then, she's been hooked on buying all of the legitimate antique items she can get her hands on! Sarah hates how so much history has been lost to the world and everyone's desire for something new. She believes in the beauty of our past and loves to help people discover ways to make rustic items work in their modern-day lives.
Why am I giving advice on The Old Timey?
I'm passionate about vintage items and decor. There's nothing cooler than finding a piece that you fall in love with, only to find out that it's a legitimately historical piece. I love discovering the history behind vintage pieces. Now, I'm here on The Old Timey to help other people learn the stories behind their favorite pieces too. There's so much history to learn about in the world, we just have to uncover it!
What's my favorite vintage item that I own?
I am currently restoring a 1972 Doge pickup that my grandpa bought brand new.
What was my first vintage collectible?
I own an old typewriter that used to belong to my grandpa, followed by a service bell that he had on the counter in his dry cleaning business.
What do you mainly collect?
I love items from the mid-twentieth century. Vehicles, appliances, and decor are my favorite to collect!
What's your all-time favorite vintage discovery?
I have a vintage stove that still works perfectly!
Stephanie Jensen – Vintage Decor Maven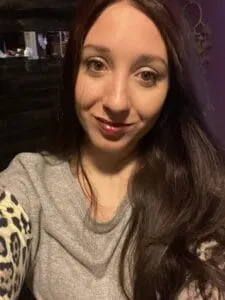 Stephanie doesn't follow your typical vintage trends – she's always looking for something new and different to add to her collection. Since she has more of a unique taste in the pieces she collects, she knows how frustrating it can be to look for advice for vintage-inspired items, only to find the same unhelpful advice over and over again. So, she's now dedicating herself to helping fellow eccentrics find antique pieces that speak to you.
Why am I giving advice on The Old Timey?
You and I have more in common than you think! I love vintage decor and fashion and am always learning something new. I understand that vintage and retro is more than just grandma style, so my goal is to educate about different trends and styles in various time periods.
What's my favorite vintage item that I own?
I honestly don't own anything authentic vintage because I can't afford it. However, I have plenty of retro-inspired items. My favorite was a flapped-inspired corp top, which unfortunately no longer fits! I also had a beautiful blu and black Victorian-inspired blouse, which also no longer fits. However, I replaced it with a rose and black Victorian blouse (though pink and rose aren't my colors).
I also have a number of Victorian knick-knacks in my room, mainly to store items. I also love Ancient Egypt and have been collecting Egyptian replicas from a young age.
What was my first vintage collectible?
My Egyptian replicas. My grandma went to Cario and brought me back a ton of Egyptian items. Ever since then, I have been collecting Egyptian memorabilia!
What do you mainly collect?
I went through a phase of collecting retro-inspired fashion items, mainly from the Victorian era and burlesque items. I've calmed down since then and am buying more retro-inspired decor. Victorian is my favorite, though I always see beautiful Medieval-style art.
What's your all-time favorite vintage discovery?
My Egyptian replicas! I still have them to this day.
What are my social media links?
My Instagram
David Borgogni- Historical Music Dilettante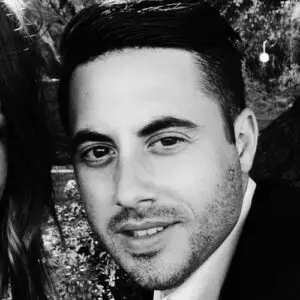 David loves exploring the traditions of the past, but his favorite thing to learn about is music. He loves seeing where music used to be and watching it grow throughout history. He isn't just interested in seeing how songs changed; he loves to see how people used to enjoy listening to music in the olden days. Justin knows that every single antique item holds a story and he loves finding inspiration from every piece he collects.
Why am I giving advice on The Old Timey?
I am fascinated by old traditions, cultures, and furniture. Besides, I'm a passionate collector of vintage items who enjoys sharing unique stories with like-minded people.
I draw inspiration for each piece. I write from stories of items I discover at flea markets and antique shops. The objects I stumble upon during these visits often become cornerstones of the advice I give to my readers.
What's my favorite vintage item that I own?
I love listening to music, and the DJ culture of the early 1980s fascinates me. That's why a pair of vintage Technic SL-1200 turntables are my favorite vintage items.
What was my first vintage collectible?
I got my first vintage collectible from my grandfather when I was five years old, a Hamilton pocket watch I still keep in my collection.
What do you mainly collect?
I mainly collect old records, turntables, speakers, and other vintage items related to music or sound systems.
What's your all-time favorite vintage discovery?
A 1946 Wurlitzer jukebox, sadly I didn't get it because it was too big for my apartment.