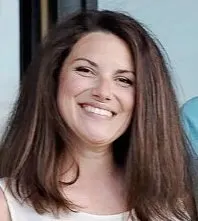 Latest posts by Sarah Caldwell
(see all)
You have probably seen a vintage ice bucket and don't even know it. In fact, you may not even think of them as vintage, because they're still in popular use today in so many places.
Think Mad Men. Business men in the 1940s may have used ice buckets to pour a stiff drink in the middle of the day, but we use the same design in practically every hotel in America now.
It's a great way to prep for a party and provide your guests with a sanitary, yet elegant way to drop a cube or two in their favorite drink.
Vintage ice buckets can achieve a lot of looks, from rustic dining room to outdoor picnic or swanky cocktail party to a relaxed evening with friends.
If you're looking to spice up your event or dining room, here are some of the most popular vintage ice buckets available today.
1. Vintage Wooden Ice Buckets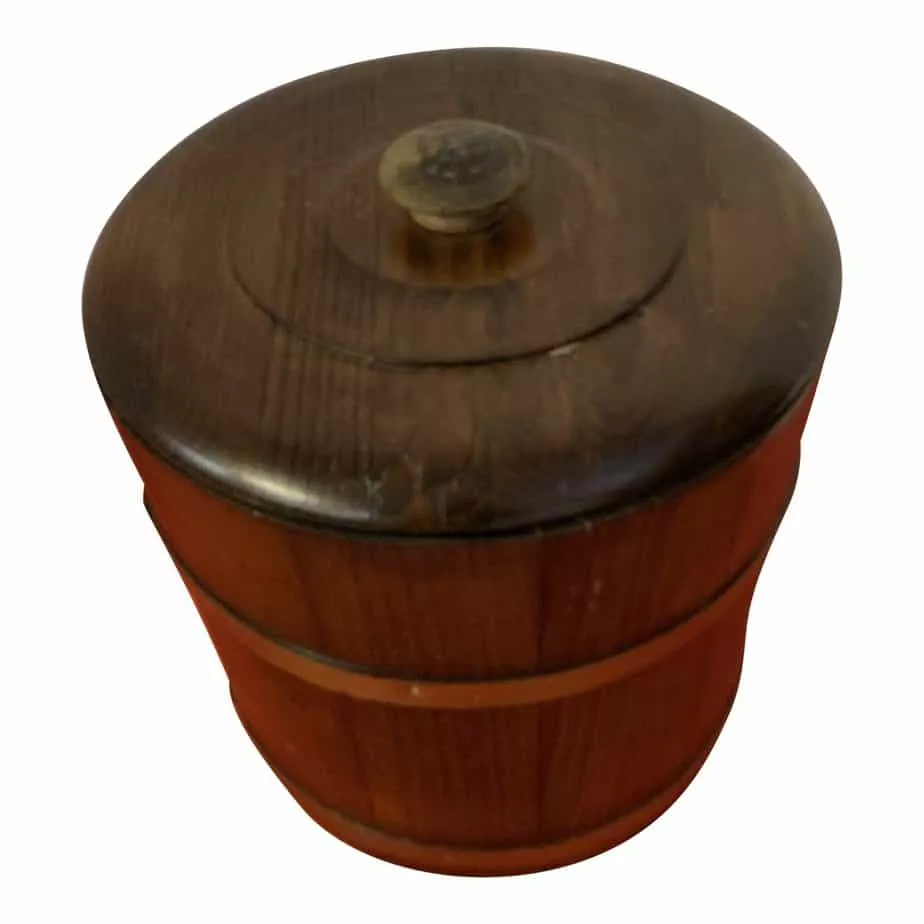 Image via Chairish
Wooden ice buckets were popular in the 19th century and into the early 20th century. Wood is a fantastic insulator. Oak is an especially common material because it's thick, strong, and sturdy.
An oak ice bucket like the one pictured above features traditional ice bucket design, like the circular shape and knob on the top of the lid.
These types of designs look great today in backyard barbeque or picnic settings. It's also no stranger to the Roaring Twenties if you want to have a gangster and flapper themed party.
2. Silver Ice Buckets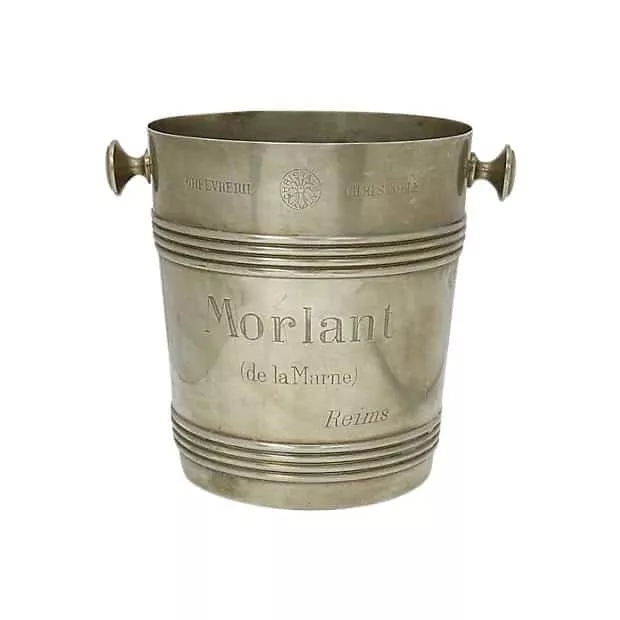 Image via Chairish
Metal ice buckets became more popular after wood. They were gleaming and elegant with more modern flare. Some were marked, like the one pictured above from 1940s France, and others were plain.
The decorative ring pattern around this Morlant ice bucket is characteristic of a more sophisticated design process. Manufacturing smooth metal was cheaper.
Most metal ice buckets didn't have lids, making them perfect for chilling a bottle of wine, although they can still be used to hold ice for making drinks.
Metal ice buckets were made with plenty of different types of metal, but when World War II broke out, everything except weapons manufacturing with stainless steel and many other metals was banned.
3. Vintage Glass Ice Buckets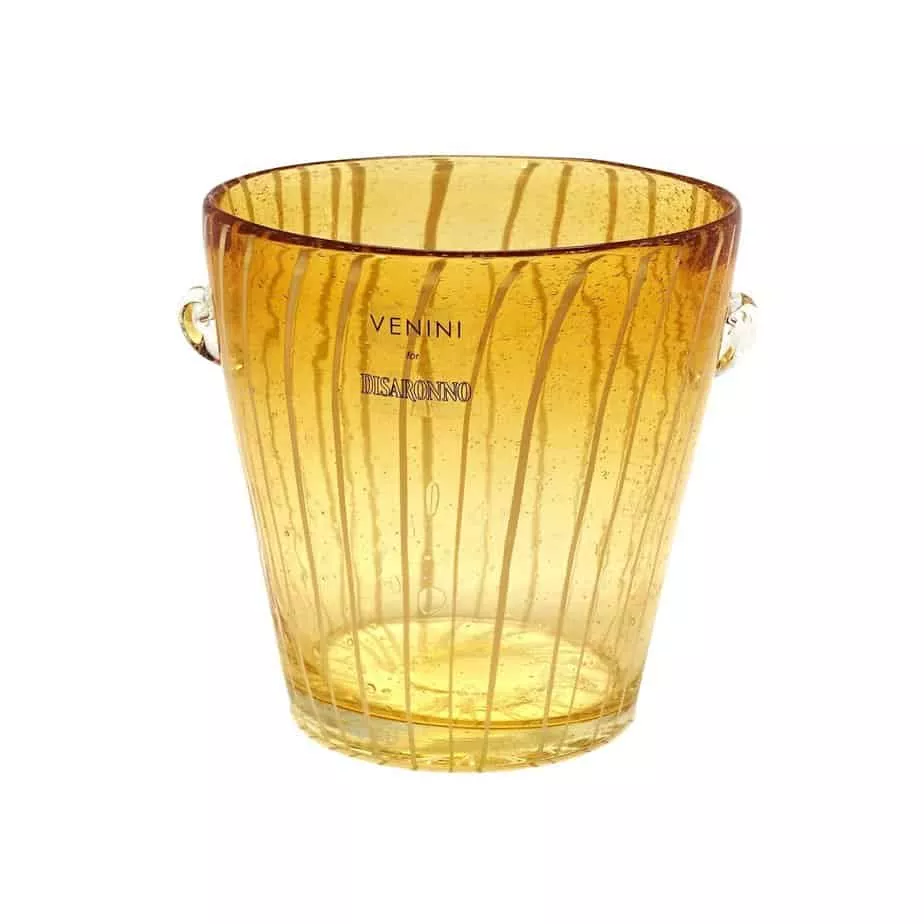 Image via Chairish
Then what? Return to wood like a bunch of hooligans? No way! Glass ice bucket popularity was on the rise.
Glass is a great material for ice bucket construction because it doesn't rot like wood and it doesn't rust like metal. It has been used for centuries to hold liquid, and it can withstand extreme cold. The downside is that it's heavy and breakable.
There's something elegant about glass and its translucent qualities. You can see what's in it, making for a more captivating display. It could be clear or tinted, as was popular in the mid- to late-20th century.
4. Vintage Crystal Ice Buckets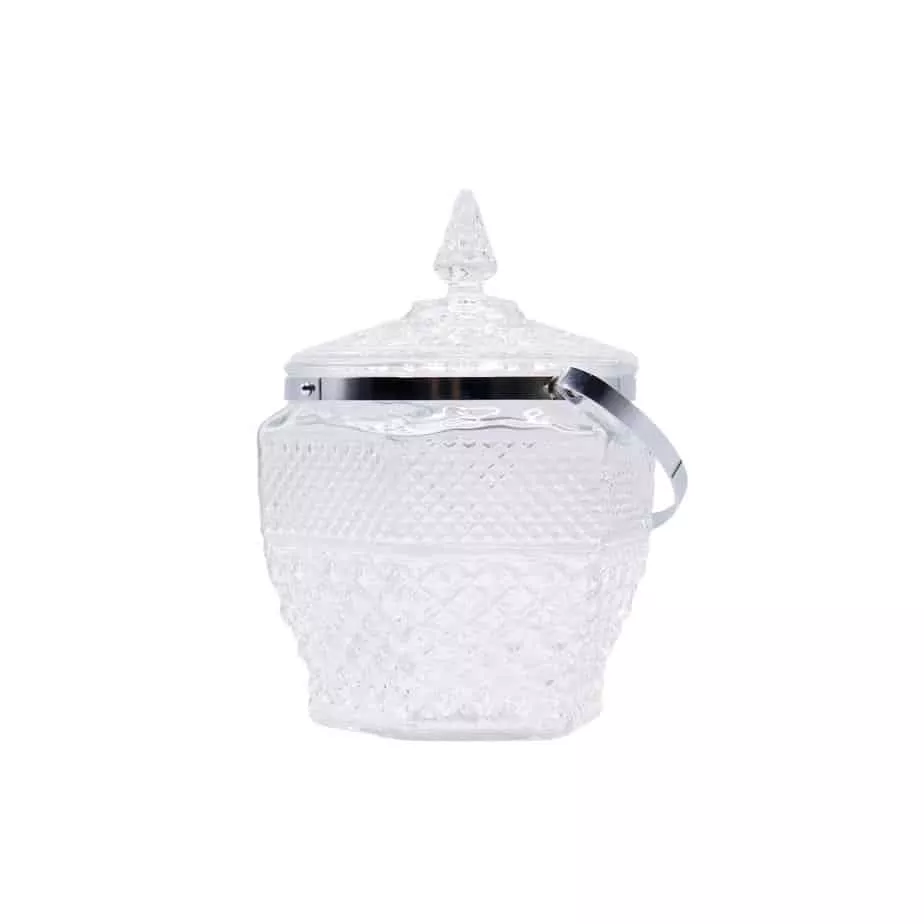 Image via Chairish
Wexford is one of the most popular crystal patterns you'll see, so don't count manufacturers out when it comes to a popular kitchen item like ice buckets. Plenty of crystal manufacturers made them, but the Wexford item pictured above is from the mid-20th century.
5. Vintage Ice Bucket with Penguins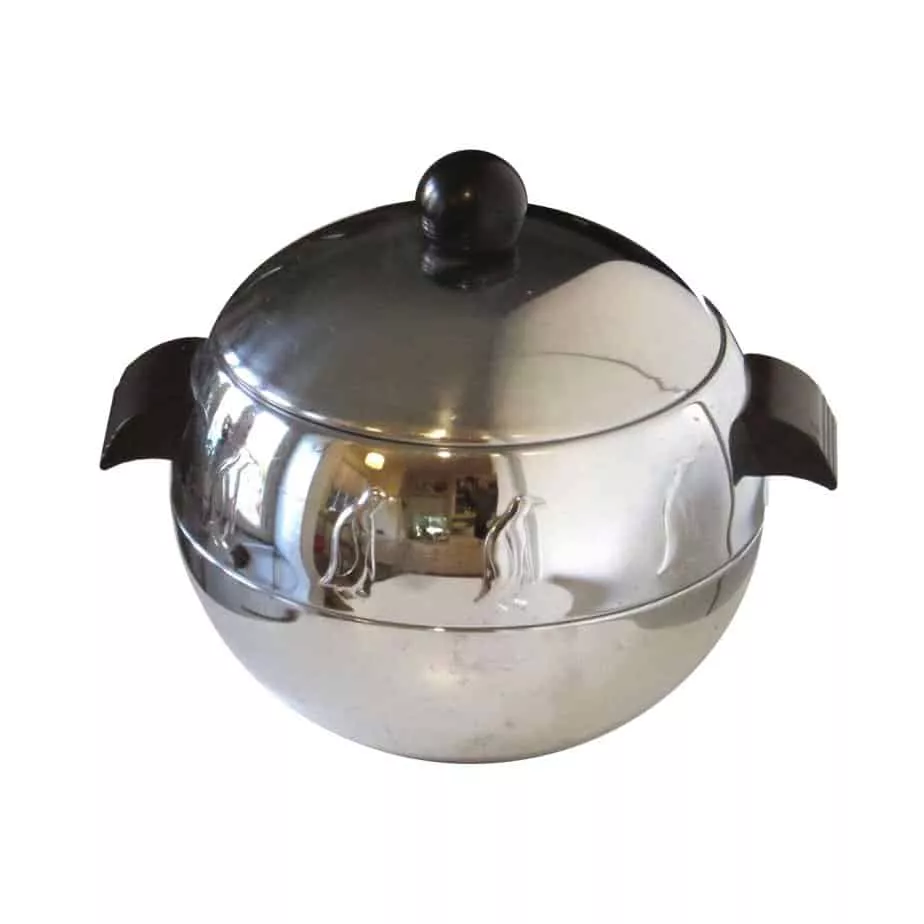 Image via Chairish
Believe it or not, this is a popular search term these days. After all, penguins are insanely adorable. Plus, they live in the arctic, so it kind of makes sense.
These ice buckets became popular in the mid-20th century. They're called penguins, not only because of the circle of embossed penguins around their middle, but because of their unique shape and the wing-shaped handles on the sides. If you turn it around, you'll even see a cute tail on the back.
This vintage design was made by West Bend, and was an instant favorite. It was advertised as a hot/cold server because of its excellent thermal qualities.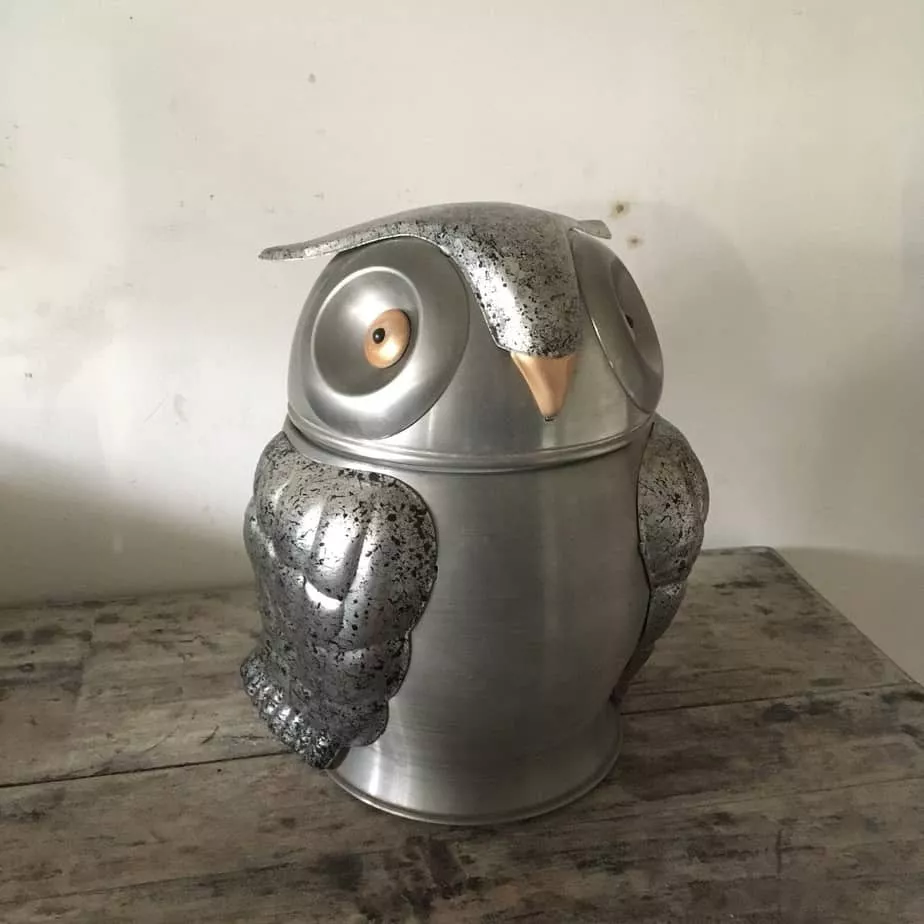 Image via Etsy
As far as I know, owls don't have anything to do with ice, but they're still one of the most trendy animals you'll find in decor solutions.
This is another popular mid century ice bucket design. Compared to the penguin ice bucket, they're not nearly as prevalent, and they sell for a lot more money.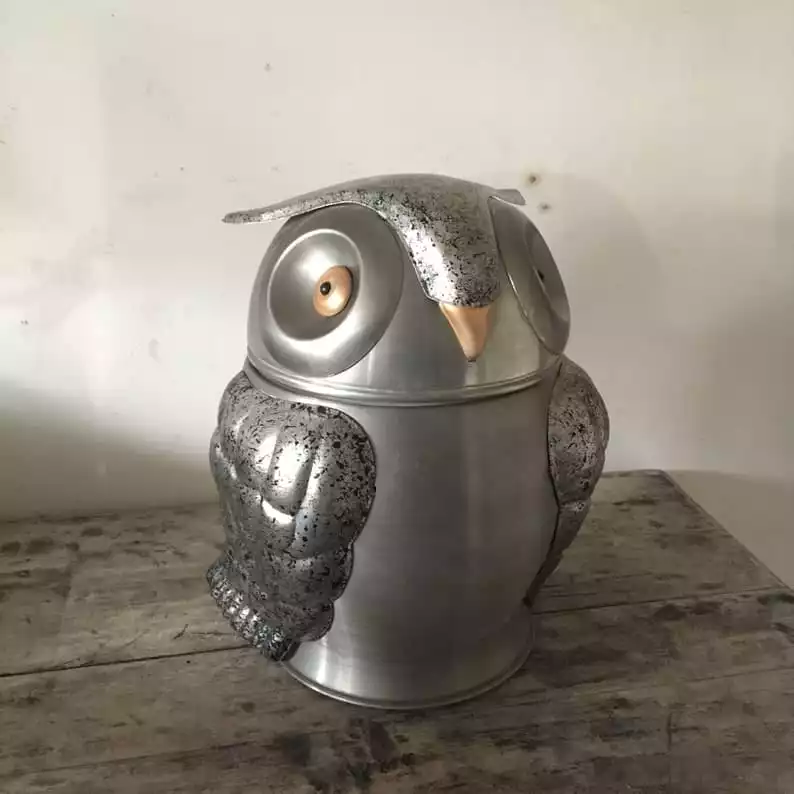 7. Leather Ice Buckets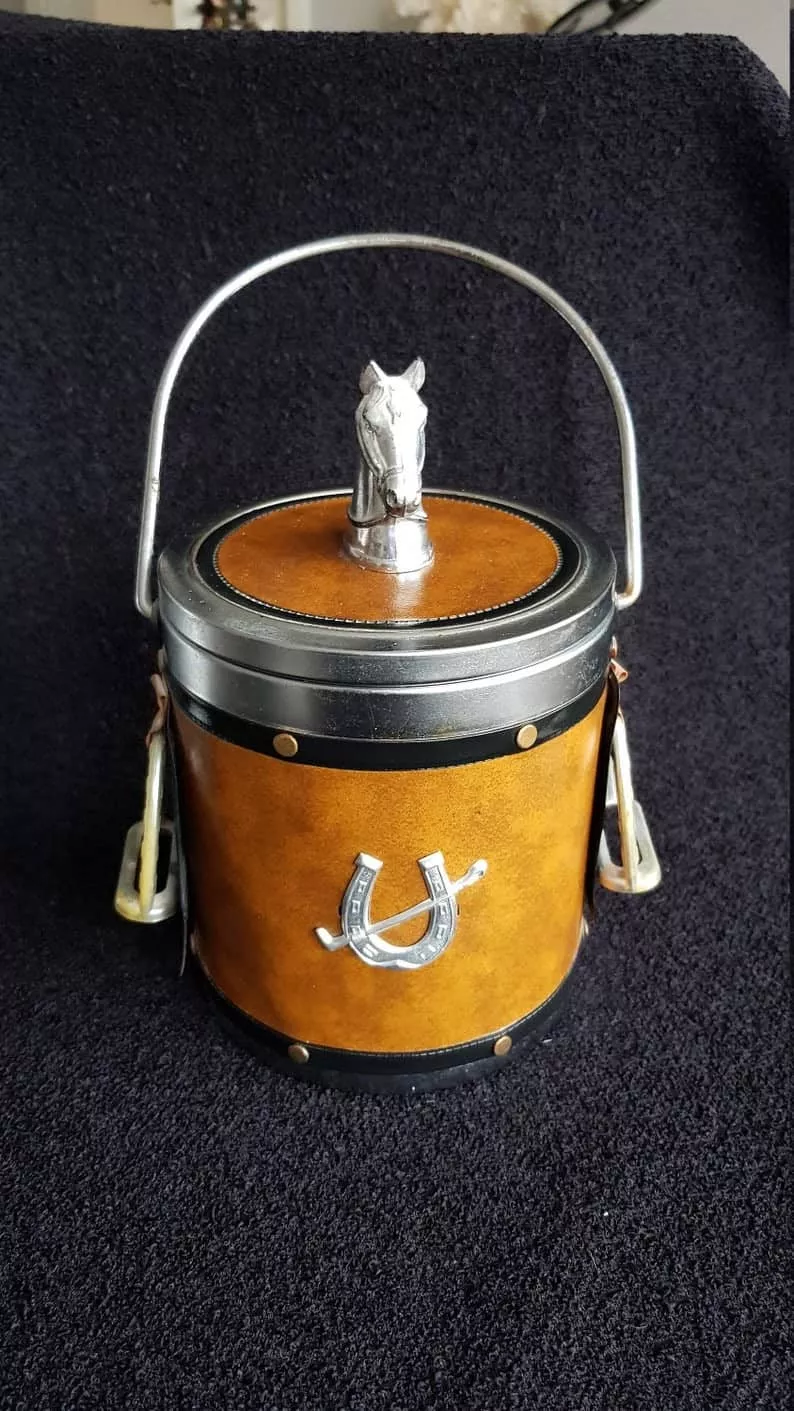 Image via Etsy
In the 1970s, leather became more popular as a material for manufacturing goods. Leather and faux leather was used to cover the outside of wood, metal, or plastic ice buckets. They were often adorned with logos or ornamental designs on the front.
Crests, company logos, and equestrian-themed designs were just some of them. This type of design exemplified the era of upper middle class masculinity.
8. Vintage Champagne Buckets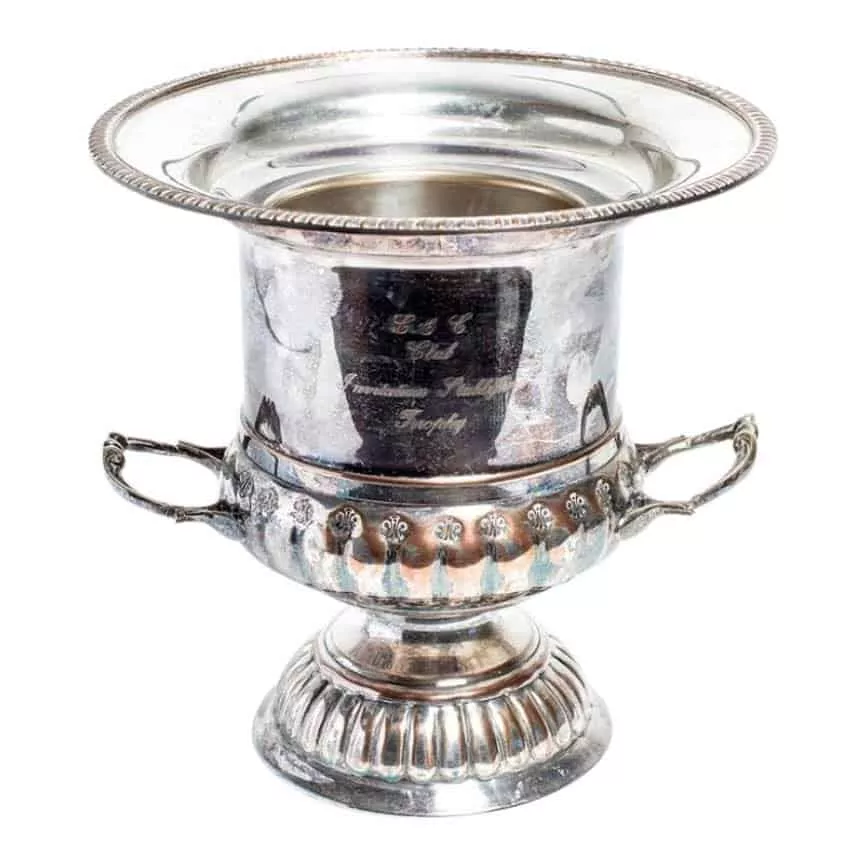 Image via Chairish
A champagne bucket is one specifically designed for chilling a bottle of champagne. They're predominantly French because true champagne comes from the Champagne region of France.
They date back to before the 20th century and have been used for almost as long as people have made champagne.
They're embossed with French names like Binet, Henriot, and Taittinger. They're mostly made of precious metals like silver, but some are glass. They were the ultimate status symbol for those who drank high-dollar champagne.
They're slightly larger than ice buckets and are more elaborate in design. Fluted tops, tapered bottoms, and ornate handles all with intricate patterns are prevalent.
Ice Buckets in Pop Culture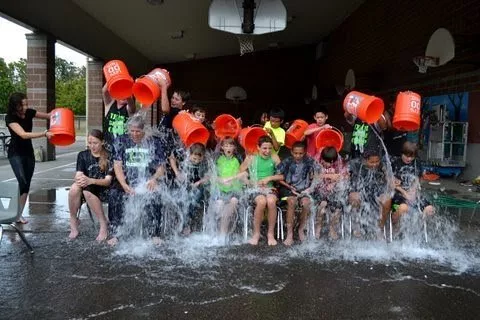 Now's the perfect time to address ice buckets in popular culture. They're everywhere.
Mad Men
Roger Sterling and Don Draper endeared themselves to us for seven seasons. As co-workers at the Sterling Cooper advertising agency, they frequented each other's offices, where they enjoyed a whisky or two during the course of the day.
This is the type of setting you may imagine when you think of a vintage ice bucket. Don't forget the matching tongs for selecting the perfect cube of ice both methodically and with style.
Ice Bucket Challenge
Perhaps the most unconventional, but no less popular use, is the Ice Bucket Challenge. This involves standing behind your victim and pouring ice cold water on their head. Surprisingly, the victim is up for it and knows it's coming.
It's a popular way to raise money for the ALS Association and it went viral during the summer of 2014. While the ALS Association was the most common recipient of donations, some people chose to donate money to their own favorite charity or cause.
Other Ways to Use Ice Buckets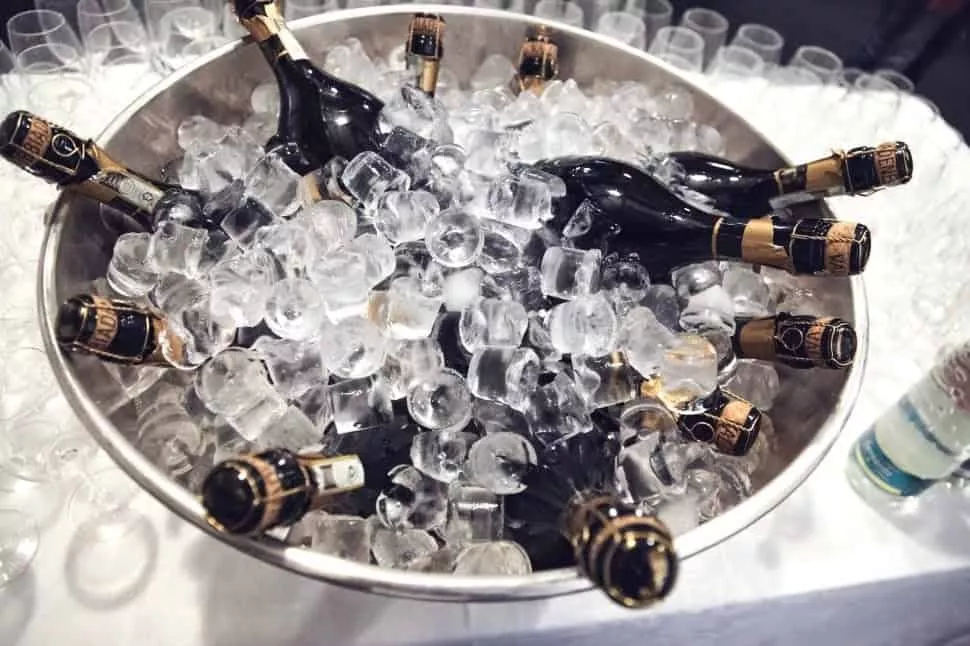 Image via Peakpx
Is this where your mind went when you read the term 'ice bucket'? If so, you're not alone. There is more than one way to use an ice bucket. And believe it or not, there is a wrong way to do it if you plan to chill some bottles of your favorite beverage.
Have you ever filled up an ice bucket with ice and then tried relentlessly to shove a bottle of wine in it? It's nearly impossible. You end up with a sort of half-chilled bottle of wine sitting on top of a giant mountain of ice.
Or maybe you thought ahead and put the bottle of wine in first. "Maybe this will work better!" you proclaimed excitedly. Proud of yourself now, aren't you? Go ahead and dump that ice on top. Now your wine is buried.
True, it's all right there in the name, but ice isn't the only thing you can put in there. In fact, if you fill your ice bucket with ice and then fill it about halfway with water, you can just drop your bottles of wine in.
Filling it with water makes it softer and slushier. It's like an icy cold hug for your bottles. They'll sit in there buoyantly, chill perfectly, and await your glass.
Here's another trick. If you need to chill your wine or Champagne at super speed, add salt. For every gallon of water you add, sprinkle in a cup of salt. Stir your salt in a bit of warm water to dissolve it first and pour it in your ice bucket.
Salt lowers the freezing temperature of water, so what you get is that nice, slushy mixture you had before, but the water will be even colder. The ice works to make the salt water colder without freezing it. It may even get as low as 15℉.
You won't want to go for a dip, but your wine will.
Your Very Own Vintage Ice Bucket
If you're thinking now that a vintage ice bucket is the perfect addition to your home decor, you're right! You're likely to gravitate toward one design in particular, and any of these options is versatile enough to adapt to any situation.
You'll enjoy setting an ice bucket out with family dinners and large events. It's the perfect piece to add style and function. It can fade into the backdrop or be placed front and center for all to see.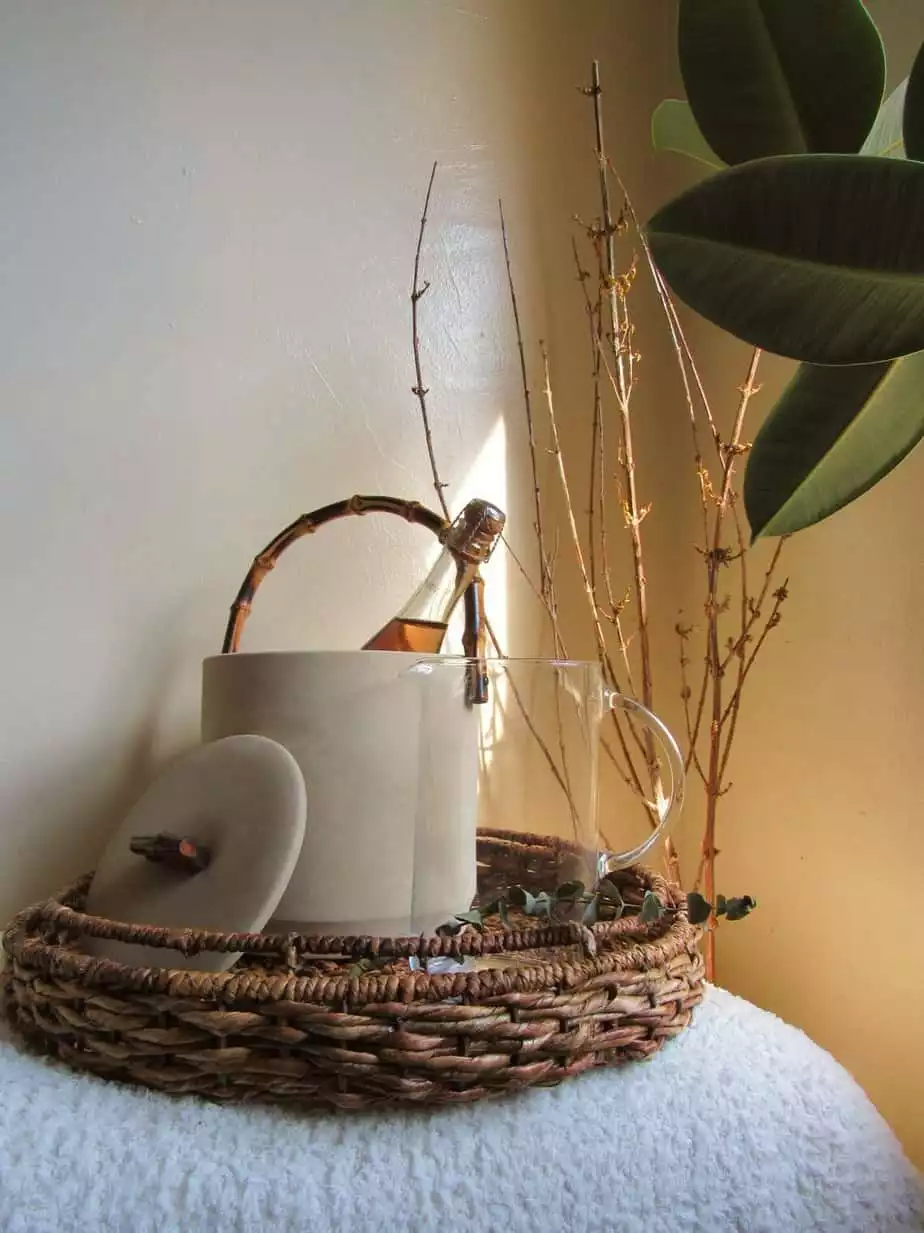 Vintage ice buckets | Etsy
Check out Etsy's ice bucket vintage selection for the very best in unique or custom, handmade pieces from their ice buckets shops.
Check Prices
We earn a commission if you make a purchase, at no additional cost to you.