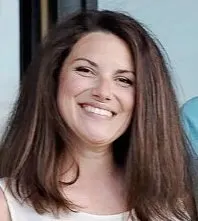 Latest posts by Sarah Caldwell
(see all)
The Wooton desk could be considered a variation of the secretary's desk. However, the design of the Wooton desk is much more elaborate. They had plenty of drawers, nooks, and crannies.
They are not only functional, but highly collectible. Its style evolved over time and today, they go to auction for at least five figures. Here's a history of the company, the design, and how you might find one today.
Wooton Desk Company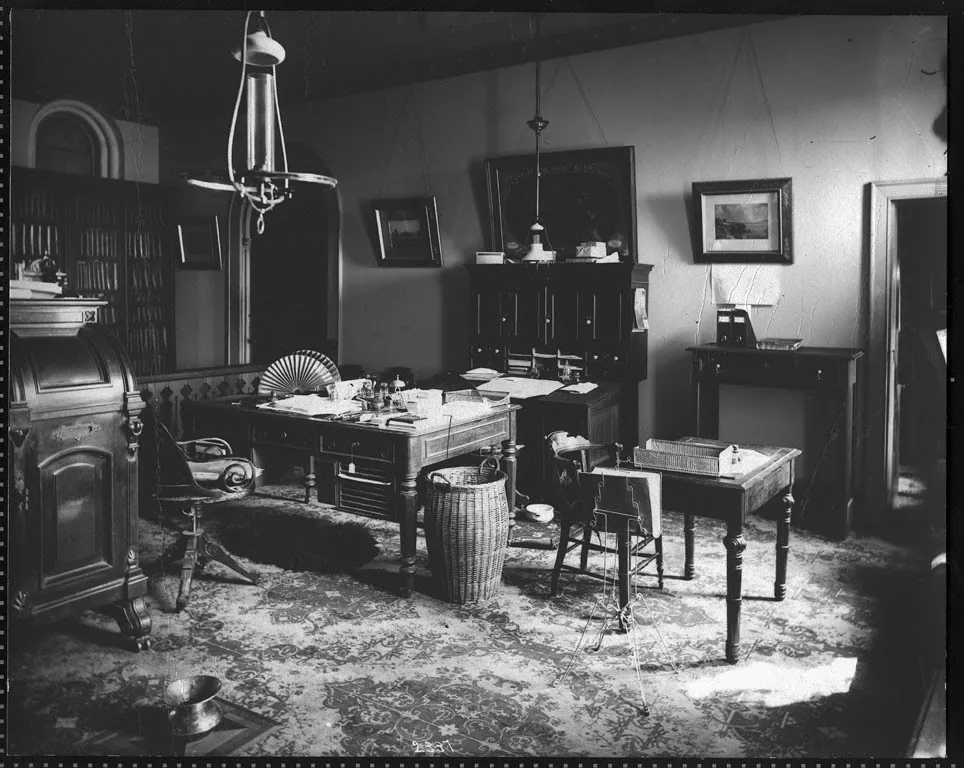 Image via Wikimedia Commons
The company was established in 1870 when an Indiana entrepreneur named William S. Wooton who was seeking a patent for his desk design. It was granted, and the company made these desks until 1884.
While every business professional today has a laptop and a cell phone, back in the late 19th century, they had a Wooton desk. Wooton wasn't the only furniture maker to manufacture office desks, either.
During this time, there were dozens of furniture makers in the Indianapolis area, taking advantage of the prime location with access to an abundance of timber and proximity to railroads to sell their wares.
While Wooton made more than just the flagship Wooton desk design, it was their most popular desk. They did also produce a rotary desk, which was a pedestal desk design in which the pedestals have segments that turn to reveal more nooks and drawers.
In fact, some of Wooton's most famous customers included Joseph Pulitzer, Jay Gould, and John D. Rockefeller.
As the 19th century drew to a close, office work was evolving quickly. As the typewriter and the fountain pen became more commonplace and as white-collar workers invaded the workplace, there was more paperwork to file.
Not only did the filing cabinet make things much more efficient, because you no longer had to fold documents and place them in pigeon holes, but the Wooton desk made it so you could file, organize, or hide any manner of document needed to get the job done.
Wooton Desk Design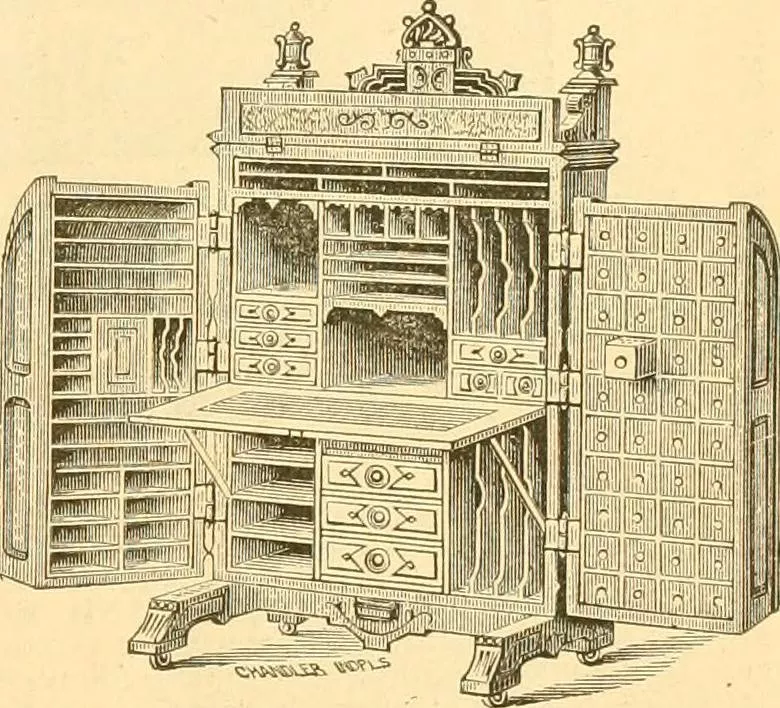 Image by Internet Archive Book Images via Flickr
Wooton desks were some of the most unique mass-produced desks available at the time. They had the most drawers and compartments of any other secretary desk. There were very few other desks that had more compartments, but they were made in a different style and often within the communities who used them.
Shaker desks and armoire desks were the most similar designs to the Wooton desk, but they were much larger. They were made with very rich veneers and served a more practical purpose, despite the fact that Wooton desks were more popular.
These desks were most commonly made of a black walnut exterior, which is native to Indiana and easy to get. It had burl walnut veneer and the drawers were often accented with gold leaf. The interior was made of light woods like maple or pine for an elegant contrast in color.
They were adorned with brass handles and plaques, one of which displays the Wooton name and the manufactured date.
Wooton desks were around five feet tall and had four legs equipped with casters. The main body of the desk has a flat writing surface that folds down as well as dozens of drawers and other small compartments. Some models had more compartments than others.
The flat working surface was on a hinge and lifted completely out of the way in order to fold up the desk. After the working surface was folded up, two hinged side panels, as deep as the desk itself and also equipped with plenty of drawers, folded in and locked to completely hide all drawers from view.
What Makes the Wooton Desk Unique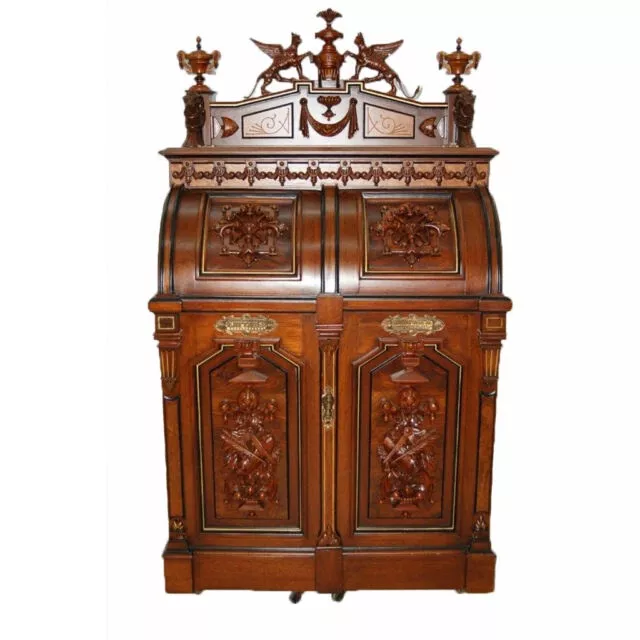 Image via eBay
Businessmen could purchase these desks in four trim levels: ordinary, standard, extra, and superior. They came in three sizes to suit a variety of needs. The parts were machine made but much of the drawer finishings and ornamental carvings were done by hand.
These ornamental carvings got more ornate as the trim level increased. The contrast between light and dark wood was also much more pronounced in the higher trim levels, endearing it to those who adored the Victorian style.
What's really special about the Wooton desk is that even though they were machine-made, each one is unique thanks to the hand-carved decorations included on each. The number and the arrangement of these additions as well as the compartments included were completely standardized, but they still managed to make each one special.
Wooton claimed that they had no time to customize these desks due to the demand, but they did still make exceptions for high profile clients like Queen Victoria or Ulysses S. Grant.
Wooton Desk Styles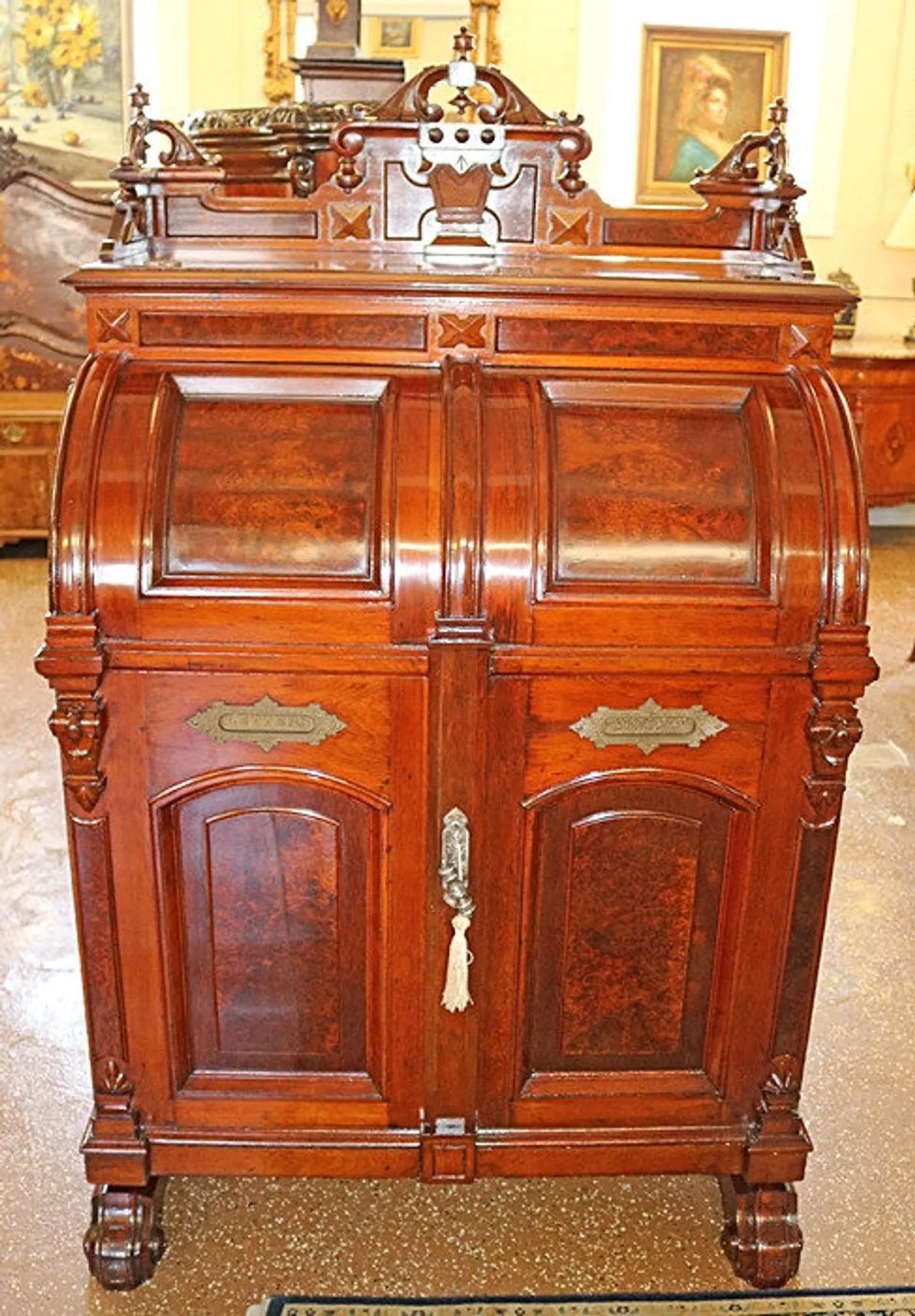 Image via Etsy
The first Wooton desk was made in the Renaissance Revival style with ornate carvings and square shapes. The sides of the desks featured curved scrolls and the legs were thick and curvy.
However, ten years later, in 1880, they altered the appearance to ensure it appealed to the Aesthetic Movement. They straightened the lines, toned down the ornamentation, and offered a more honest, undisguised construction that allowed the purchaser to see joints and other internal workings.
The curved scrolls turned into straight spindles and legs were less complicated. This change made Wooton desks much more simple than other secretary desks. Doors were square and flat rather than raised and arched. The woodworking was toned down and carved patterns were left off of the panels with only the natural grains of the wood left to decorate them.
Despite its plain appearance, it's service and function was hardly boring. There were a dizzying amount of compartments and storage space. It had a massive filing capacity that exceeded all other office desks to date.
Pricing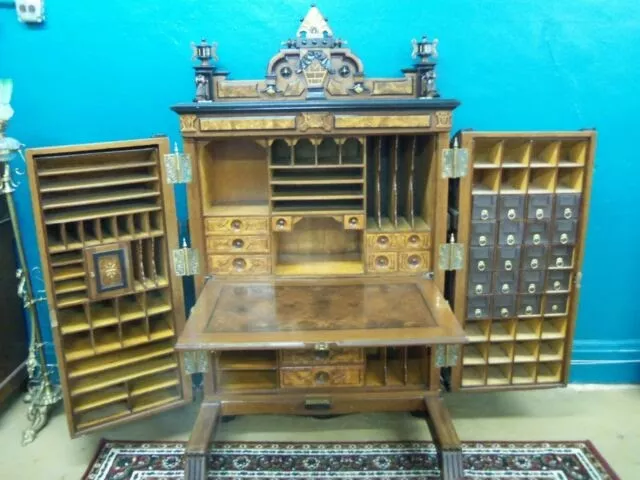 Image via eBay
Wooton was known for making desks with plenty of storage compartments, both seen and unseen. They soon were nicknamed The King of Desks. They sold for $90-750, which is equivalent to $1500-12,000 today. They were expensive, but they sold like hotcakes.
After Wooton stopped manufacturing his desks, he became a full-time clergyman. The desks went on to be manufactured by a variety of different companies. These were not nearly as popular and today, the originals are the most sought after.
If you manage to find one of these desks, an antique dealer will likely charge you anywhere from $25,000 to $250,000 depending on design, age, and condition. While deals come around occasionally, they're hard to find.
Final Thoughts
If you're looking for your very own Wooton desk, eBay is a hotbed for a variety of styles, ages, and conditions. You'll find them at a variety of prices, but be sure to look closely at the manufacturer.
Not all desks that are advertised as Wooton desks were manufactured by the Wooton Desk Company. Some are later editions made by other manufacturers in the Wooton style. These are often much more affordable.
It depends on what you're looking for to complete your office collection, but Wooton desks are highly sought after and very valuable.
Top Image Credit: Image via Wikimedia Commons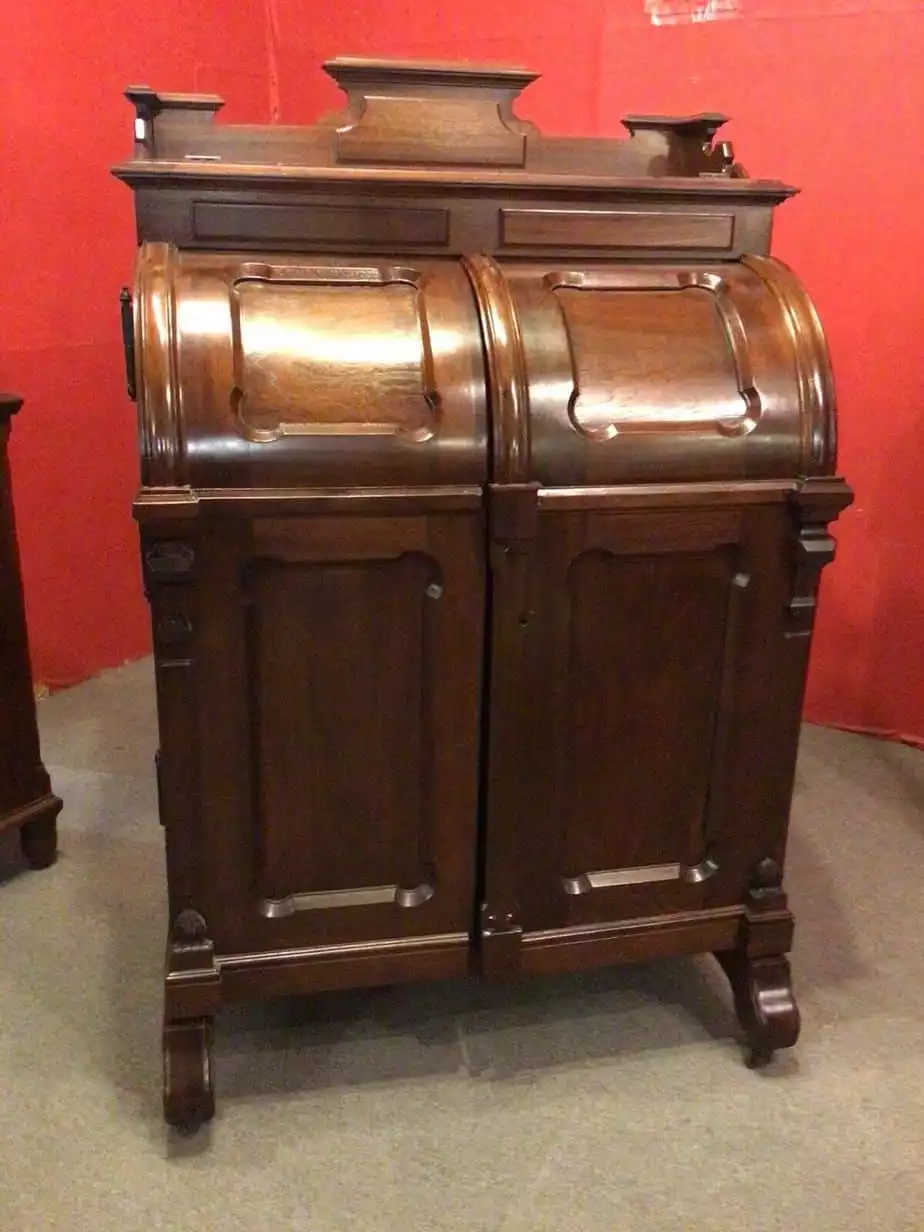 Antique Wooton Desks | eBay
A magnificent Wooten Desk, one of the most highly prized examples of Victorian Furniture.
Check Prices
We earn a commission if you make a purchase, at no additional cost to you.