Latest posts by Vanessa Nirode
(see all)
When we were young, Mom and Dad used to send my brothers and I to Grandma's house for a few weeks at a time during the summer.
My Grandparents lived on a working dairy farm out in the middle of nowhere Ohio. Mom and Dad thought it was good for us to spend time there so we could get a taste of 'honest hard work'.
Little did they know that Grandma was actually a big old softie who let us sleep past the sunrise and stay up late chasing fire flies barefoot through the yard and eating ice cream in our pajamas in front of the television. Sometimes, we'd go to the barn to watch the milking and somewhere in there I did actually learn how to milk a cow by hand but there really wasn't a whole lot of honest hard work being done by any of us.
A lot of running and jumping from hay lofts, swinging from willow branches and building ramshackle tree houses while miraculously not killing or injuring ourselves… but not so much with the hard work.
Grandma was always up before the sun, making these incredible huge breakfasts to feed Grandpa and a couple other guys who helped out – Marky and Ted-bo we called them – and sometimes the teenage boys from across the way, and us, of course, her four rambunctious, always hungry, grandchildren.
Waffles, pancakes, pork sausage, bacon, cinnamon and pear butter, short cake, strawberries, jams, stewed pears, bread – her breakfasts were things of legend.
She made most everything from scratch on a cast-iron pan, from recipes passed down to her from her mother who got them from her mother who got them from her mother and so on.
About 10 or 15 years ago, when I was in my 30s, I asked her about those recipes. By that time, she and Grandpa had retired and were no longer running the farm. And she wasn't cooking big breakfasts anymore.
"I thought you'd never ask," she said with a smile, "Get some paper and a pencil. I'll tell them to you."
"You don't have them written down?" I asked.
She laughed and shook her head, "Nope. Its all written down right here," she tapped her finger on her forehead. "Now, listen carefully. And write fast. Which ones do you want to know?"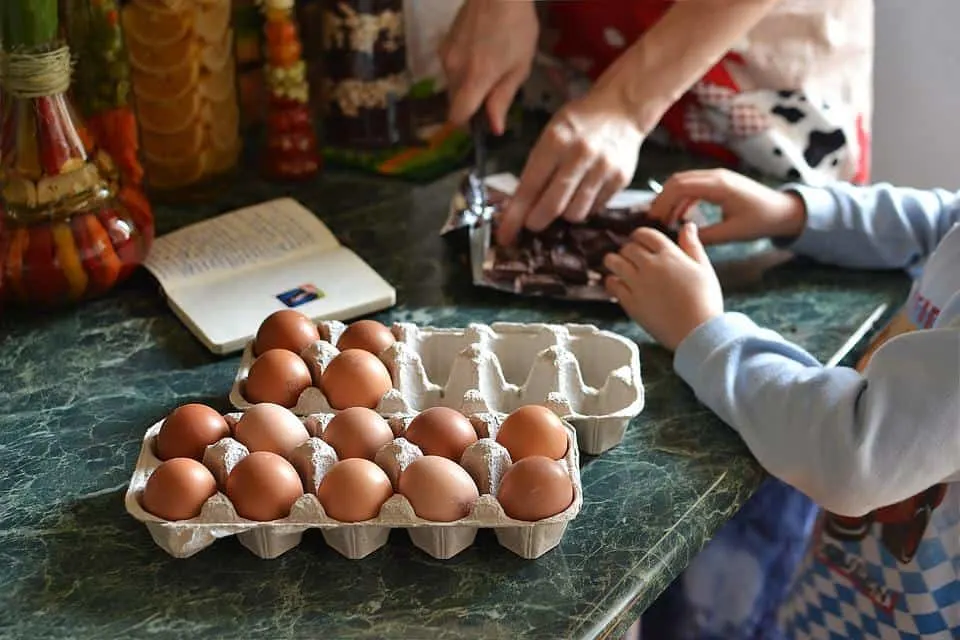 Here are a few of my favorite ones, recited to me by my Grandma and copied from those sheets of paper.
Sausage Meat
2 pounds ground pork
3 ¼ teaspoon sage
2 ½ teaspoon salt
1 ½ teaspoon brown sugar
½ teaspoon black pepper
1/3 teaspoon cayenne
¼ cup maple syrup (directly from a tree if you're able)
Mix all your spices together, then add the pork and syrup. You can make them into patties and freeze if you like. Fry in a pan on the stove.
If you have need of a great deal of pork sausage, use the following recipe:
Use fifteen pounds of lean of fresh pork with five pounds of the fat. Remove the skin, sinews, and gristle, chop both the fat and lean as fine as possible, and mix them all together. Rub your sage leaves into a powder so you have four ounces when done. Mix the sage with three ounces of fine salt, two ounces of brown sugar, an ounce of powdered black pepper, and a quarter of an ounce of cayenne.
Add this mixture to the chopped pork. In stone jars, pack down the sausage-meat. These jars must then be covered and kept in a cool place. When you're ready to cook, make some of it into small, flat cakes, dredge them with flour, and fry. You should be able to use the fat from the sausage-cakes to cook them in.
Stewed Pears
Peel 25 nice pears and put them in the bottom of a large saucepan with 1 pound of loaf sugar. Cut some lemon rind into thin strips. Add the rind, some of the juice, and enough liquid cochineal to make a bright color. Stew the whole mixture slowly. You can add about a tablespoonsful of arrowroot mixed with water to the syrup to thicken. Don't take off the stems and keep a little of the syrup to throw over them when dished.
Waffles
4 cups sweet milk
1 cup butter (melted)
6 cups flour, sifted
6 eggs (divide yolks from whites)
4 teaspoons baking soda
2 tablespoons sugar (optional, not in original recipe)
Mix together melted butter, milk, and flour. Beat egg yolks then add to mixture. Whip egg whites until very frothy. Fold into mixture. Add baking powder and sugar, stir, then cook.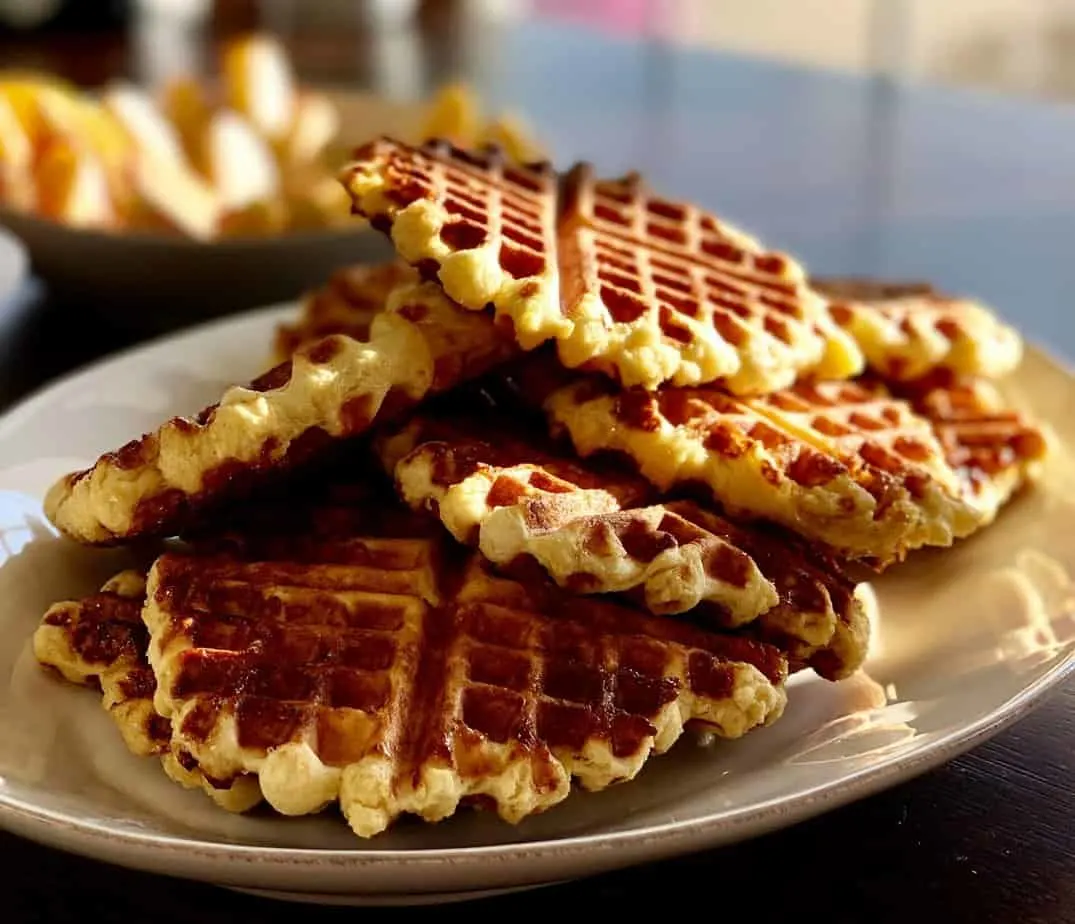 Cinnamon and Allspice Pear Butter
15 to 25 small pears
Water to cover
4 cups sugar
1 heaping tablespoon ground cinnamon
1 or 2 whole allspice, ground fine
Slice and core the pears. Add them to large pot. Pour in enough water to cover them. Let the water get warm but not too hot to handle. Remove from heat and peel the pears. Then boil down the pears for about 30 minutes to an hour. Mash them. Add the cinnamon, allspice, and sugar. Continue stirring and let the mixture boil until it has reduced to about half.
Wash and sterilize jars, pour into pint or quart jars, and water bath them for about 10 minutes.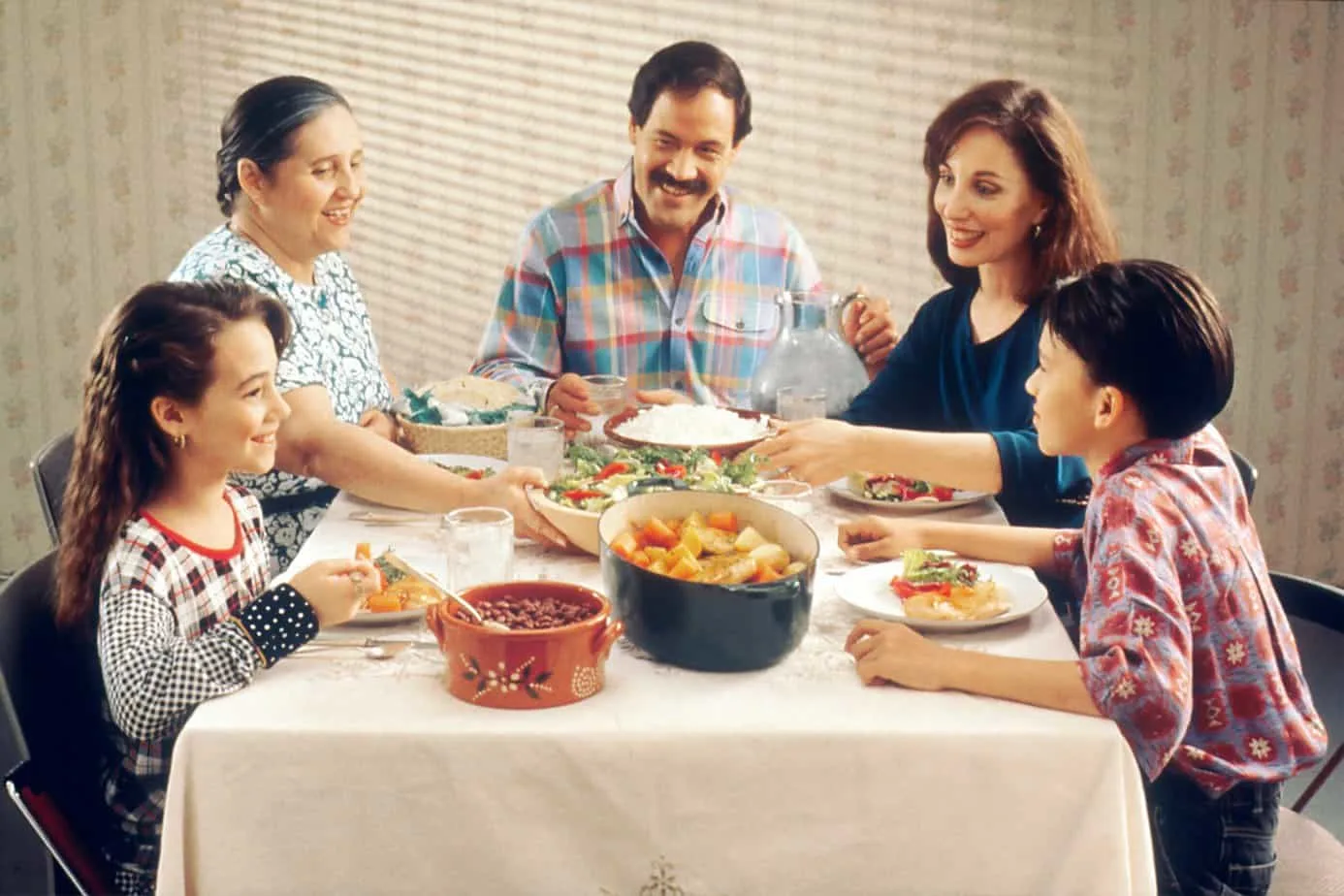 Plain Short Cake
4 cups flour
12 heaping teaspoon baking powder
1 teaspoon salt
¼ pound butter
1/8 pound lard
2 cups cold water
Preheat oven to 400 degrees. Mix flour, salt and baking powder. Cut in the butter and lard until you get a crumbly texture. Then pour over enough water to make a firm dough. Flour your surface and roll the dough to about ¼ inch thick. Cut into squares. Bake for 20 minutes.
I've made these recipes numerous times. They're never quite as good as I remember them.
Grandma says I just need some more practice; that if I had a table full of hungry men to took for every day, I'd be a pro in no time.
I tell her I can't really fit more than one hungry man at the table in my New York City apartment and I definitely can't make breakfast every day, but I'll keep trying.