Latest posts by Colleen Welsch
(see all)
Diaries, the from the Latin word dies for 'day', are records of daily life and opinions organized by date. The art of diary-keeping became popular in the 18th century, and the peak reached its pinnacle during the Victorian era.
While diaries were usually meant to record the private thoughts of the diarist, they now give us important insights into historical events and the everyday life of the culture in which the diarist lived.
Join us as we explore the origins of diaries, how they became popular, some of the most famous examples of diaries, and how the practice of diary-keeping lives on today.
The First Diaries
People have been creating daily records for business purposes for hundreds of years, but the concept of a diary in which the writer also records their thoughts took longer to develop.
One of the earliest examples of a diary belongs to Marcus Aurelius, a Roman Emperor who lived in 2nd century AD. Other early diaries come from Middle Eastern and East Asian cultures.
For example in China, Lio Ao, a scholar who lived in the 9th century, kept a travel diary. In the 11th century, Ahmed Ibn Banna kept a diary about his travels in Northern Europe, arranged by date like modern diaries.
In the Medieval era, diaries were used by mystics to record spiritual interpretations of daily events.
During the Renaissance, people began keeping diaries as a way to express opinions without any intention of one day publishing their writings.
In these works, there was more of an emphasis on reflection and introspection rather than recording everyday events. The earliest recorded use of the word "diary" in reference to a written daily record was in 1605.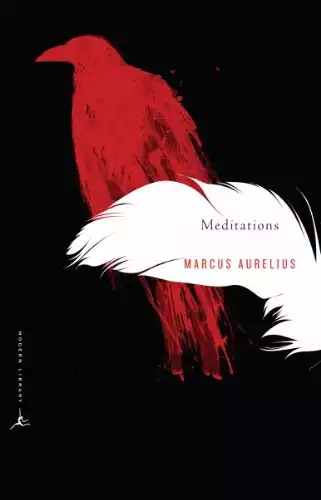 Meditations: A New Translation (Modern Library) | Amazon
Meditations remains one of the greatest works of spiritual and ethical reflection ever written. Marcus's insights and advice on everything from living in the world to coping with adversity and interacting with others.
Buy at Amazon.com
We earn a commission if you make a purchase, at no additional cost to you.
09/22/2023 12:16 pm GMT
Rise in Popularity
Until the 18th century, most diaries were kept by men and were usually just daily notes about business or farming. Others kept spiritual diaries of sorts, in which they counted their blessings and confessed their sins. As literacy rates rose, the cost of paper dropped, and people became more aware of the self, diarising became more popular in the 18th century.
The first publication of private diaries occurred in 1818, with John Evelyn's record of his life in 17th century England.
The number of diaries published doubled every year in the 1820's, reaching a peak in the 1830's that was maintained for 20 years. At the same time, authors began using the diary form as the structure in which they wrote their novels. Famous examples of diary novels include Samuel Richardson's Pamela (1740) and Emily Bronte's Wuthering Heights (1847).
To cash in on the popularity of published diaries, the Letts company began producing large formatted diaries in the 1820s. By the 1850s, they were selling thousands of diaries every year. An advertisement for Letts diaries called on diarists to 'Use your diary with the utmost familiarity and confidence. Conceal nothing from its pages nor suffer any other eye than your own to scan them.'
Diaries were far more popular with women than with men, and diarising was often considered by men to be silly and frivolous. This view by no means stopped diarists from writing. Diarising has continued to be a popular past time, and diaries have offered historians invaluable information regarding first hand accounts of historical and events and the day-to-day minutiae of everyday life.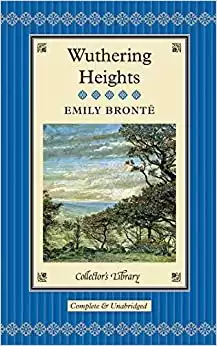 Wuthering Heights (Collector's Library) | Amazon
The world's greatest works of literature are now available in these beautiful keepsake volumes. Bound in real cloth, and featuring gilt edges and ribbon markers, these beautifully produced books are a wonderful way to build a handsome library of classic literature.
Buy at Amazon.com
We earn a commission if you make a purchase, at no additional cost to you.
09/21/2023 09:58 pm GMT
Famous Diaries
Anne Frank
Perhaps the most famous diary is Anne Frank's Diary of a Young Girl, published posthumously in 1947. Frank wrote of her experiences in hiding during the Nazi occupation of the Netherlands. Diary of a Young Girl has been read by millions all over the world, and is a cornerstone of curriculum for many students.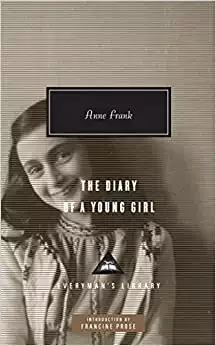 The Diary of a Young Girl | Amazon
The Diary of a Young Girl is the record of two years in the life of a remarkable Jewish girl whose triumphant humanity in the face of unfathomable deprivation and fear has made the book one of the most enduring documents of our time.
Buy at Amazon.com
We earn a commission if you make a purchase, at no additional cost to you.
09/22/2023 07:14 pm GMT
Samuel Pepys
Samuel Pepys's diaries, written in the 17th century, are perhaps the earliest examples of diaries that are still widely read today. He recorded first hand accounts of many moments of historical significance, including the Great Fire of London and the Great Plague of London. His diaries were first published in 1825.
Charles Darwin
Charles Darwin began keeping a diary at age 29, and continued diarising until his death in 1881. His most famous diary records his research notes while aboard the H.M.S. Beagle and exploring the Galapagos Islands – the trip which inspired his Theory of Evolution.
Marie Curie
Nobel prize-winning chemist and physicist kept a diary of her research with radioactive materials. To this day, her diaries are still so radioactive that they are stored in a lead box. Anyone who wishes to view her diaries must sign a waiver and wear protective clothing.
Mark Twain
From the age of 19, Mark Twain kept a detailed diary of his daily life and observations. In his will, he specified that his diaries should not be published until 100 years after his death. They were first published for the public in 2010.
Digital Diaries and Blogging
Since the rise of the Internet, more diarists have been switching to recording their diaries online. The first online diary was written between 1994 and 1996 by Claudio Pinhanez.
Online diaries have gave rise to blogs, in which writers publish posts rather than entries. Posts tend to include images and are meant for public consumption. Unlike written diaries, online diaries are usually not private. However, there are programs which can encrypt diaries, offering more privacy than a traditional handwritten book, which must be locked or hidden.
The latest reincarnation of diaries are mobile journaling apps, which allow users to record their thoughts and images in real time on-the-go.
Starting Your Own Diary
Diarising has been a favored pastime for humans for centuries, and continues to be practiced today in both handwritten and digital forms.
Research has proven that journaling can have many tangible health benefits, including improvements in mood, stress levels, and symptoms of depression. Want to get started on your own?
Follow these tips for starting your own diary. Perhaps some day, your diary will be of historical significance for historians in the future!