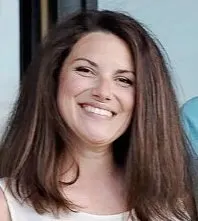 Latest posts by Sarah Caldwell
(see all)
The original peacock dress was designed by Jean-Phillipe Worth and worn by Mary Curzon, the Baroness of Kendleston at the 1902 Coronation of King Edward VII and Queen Alexandra.
It's one of the most famous dresses in history, and it was a massive undertaking, resulting in one of the most ambitious reconstruction projects of all time.
The dress is truly one of a kind, with a rich and entertaining history. Today, it doesn't quite look like it did back then, but it's still something to marvel at if you want to take a trip across the ocean to see it.
History of the Peacock Dress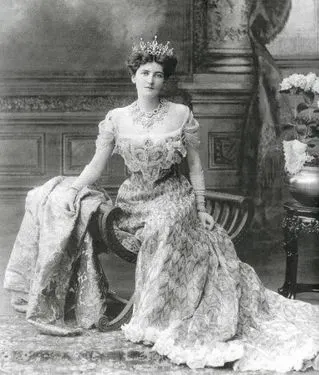 George Curzon and his wife, Mary, were the Viceroy and Vicereine of India in 1900. They married when India was still a part of the British Empire. Queen Victoria needed a representative in India, so she sent the aristocrat and his American partner.
When Queen Victoria died, her son Edward VII and his wife Alexandra came to the throne. George Curzon decided that a party was in order. He was a proponent of pomp and pageantry, so he threw a party called the Delhi Durbar in India and invited the king to join them.
It was a two week event with elephants parading the streets, throngs of people, and everyone who was anyone was there. However, the climactic night was the Coronation Ball. It was at this ball that Lady Curzon wore her famous peacock dress.
The Style of the Peacock Dress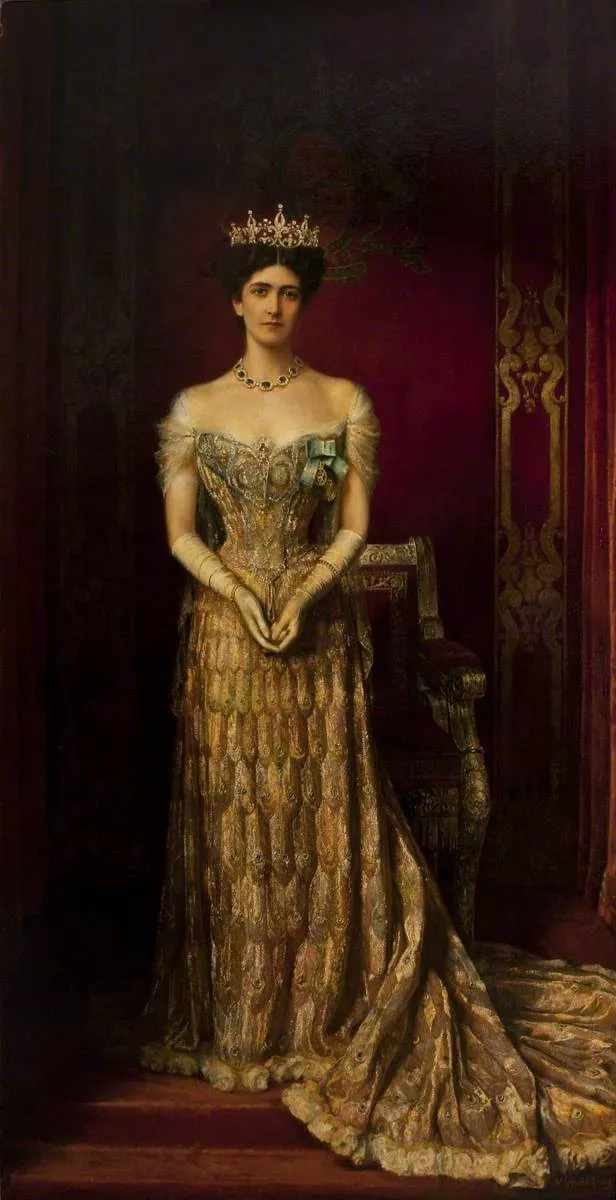 The peacock dress worn by Lady Curzon was made of silver and gold thread. Panels of chiffon were embroidered and embellished individually by Indian craftsmen before assembling the gown.
The method used to weave the silver and gold threads was called zardozi. Delhi and Agra craftsmen used this gold wire weaving to make each panel. These threads were made of real wire, and the amount of metal on the dress added to the cost and weighed it down considerably. Records indicate the dress weighed close to ten pounds.
Lady Curzon commissioned the dress to promote Indian embroidery and increase its popularity in Western fashion. She was integral in incorporating the style into current design styles.
Many of her friends also ordered dresses from Jean-Phillipe Worth, but they had much less threaded metal, so they cost and weighed a lot less.
Once the dress was completely finished, it was shipped to Paris where the House of Worth assembled it and added a train with an edge of white chiffon roses. Each panel was made to look like overlapping peacock feathers with blue and green beetle wing designs at the center.
The Chicago Tribune featured the peacock gown because Mary Curzon was from Chicago. They even ordered portraits done by artist William Logsdall, but unfortunately, these portraits were not completed until 1909, three years after her death.
Today, the Logsdall portrait along with the peacock dress are preserved at Kedleston Hall. While the metal threads in the dress are tarnished, the peacock features are still as bright as they were on the day the gown was assembled.
Lady Curzon was six feet tall, so we can only imagine in our minds what she must have looked like upon entering the room. The electric lights on the ceiling hit the dress, making it sparkle. Every step she took or turn she made on the dance floor is said to have lit up the room.
Peacock Dress Reconstruction
In 2010, dress historian Cathy Hay set out to recreate the dress to look exactly as it did on the night Lady Curzon wore it. She claims she may have bitten off a bit more than she could chew, but she was successful in replicating the peacock dress for people to see how spectacular it would have looked on that night.
The entire project took years to complete. She began by doing all of the embroidery herself, but after a year of work, she was only a fraction of the way done. Based on her current progress, it was going to take her thirty years to finish it.
She enlisted the help of more zardozi craftsmen, who produced a sample, but the quote for finishing the gown was thousands of dollars. She stepped away from the project for years before getting help from an American YouTuber to raise funding and finish the dress.
Final Thoughts
These days, dress design is much the same as it was 100 years ago, in the sense that if you want something this elaborate, you'll have to have it specially made by a designer. You'll pay a lot of money for it, and dresses that are this expensive and elaborate are mostly worn by celebrities and royalty, who can afford to pay for it and have a place to wear it.
There are no other peacock dresses like this one. While Cathy Hay commissioned a reproduction of the original, you won't find a plethora of them circulating. If you're interested in beautiful and unique dresses with intricate designs, you may be able to find them at a gown gallery.
It's unlikely that you'll find anything remotely close to the peacock dress, but you'll still be able to find gorgeous beadwork and embroidery in formal gowns today.