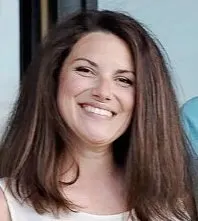 Latest posts by Sarah Caldwell
(see all)
Here we are again looking at another antique typewriter brand – Remington. I'm still fascinated by old typewriters and Remington is no exception. They're gorgeous machines that look great whether they still work or not.
Remington was founded in 1816, long before our friends at Underwood. They became known for manufacturing the first commercial typewriter, but you may also have heard the name because they are known for making excellent firearms, too.
About Remington

Image via Wikimedia Commons
Eliphalet Remington started the Remington company in 1816 in New York. In 1839 his oldest son joined him, changing the name to E. Remington and Son. By 1845, his middle son had joined, and they changed the name again to E. Remington and Sons. Eventually, his third son joined in the fun.
At first, they exclusively manufactured rifle barrels with the name REMINGTON stamped near the breech. They were known almost immediately for quality and affordability. There were very few independent gunsmiths who didn't purchase these barrels without the rifling.
The gunsmiths assembled the rifles in their own shops and sold them to customers. Demand for Remington rifles grew and the company began manufacturing other rifle parts like percussion locks, trigger guards, patch boxes, and butt plates.
After 1846, longarm and revolver production were E. Remington and Sons' primary manufacturing tasks. In order to expand operations, they purchased the machinery needed to make guns from another manufacturing company in Massachusetts.
They also had contracts with the U.S. Army and Navy to supply breech-loading rifles and firearms during conflicts like the Mexican-American War.
Their contracts grew well into the 1850s and they expanded to producing agricultural implements in 1856. After Eliphalet died in 1861, and with his first son in charge, they began manufacturing sewing machines in 1870 and typewriters in 1873.
About the Typewriter
Samual W. Soule, Carlos Glidden, and Christopher Sholes were granted a patent for their typewriter design in 1868. Remington bought this patent and based their first typewriter off of the design.
It was the first typewriter that allowed people to type faster than they could write. It was also the first to feature a QWERTY keyboard, also developed by Sholes.
E. Remington and Sons was about to commercialize production and sales of the typewriter after Densmore and Yost bought the patent for $12,000. They began production in 1873 and experienced success with both that and the No. 2 in 1878.
The Remington No. 2 was the first to include a shift key, operating the switch between lower case and upper case letters.
Other Companies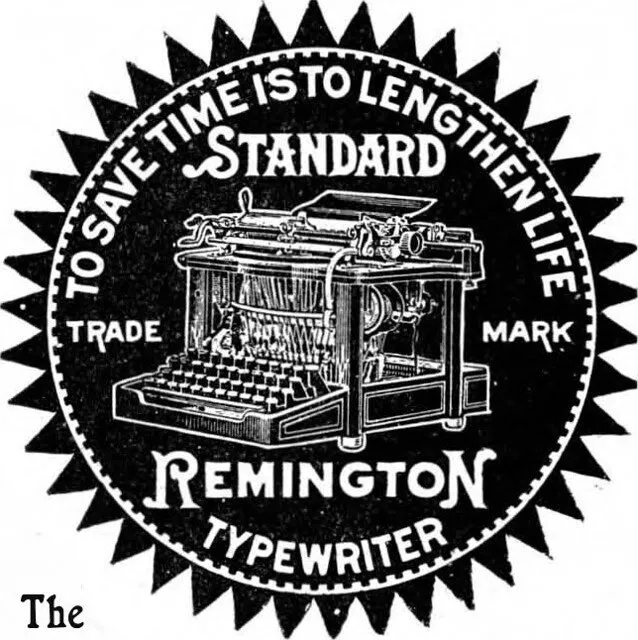 Image by Internet Archive Book Images via Flickr
In 1888, the family sold E. Remington and Sons to the Winchester Repeating Arms Company and Hartley and Graham. They changed the name to the Remington Arms Company.
In addition to the Remington Arms Company, E. Remington and Sons also evolved into the Remington Typewriter Company. The Standard Typewriter Manufacturing Company, Inc. bought the typewriter division in 1886.
They also sold the rights to the name and in 1902, and the name was changed to Remington Typewriter Company. In 1927, they merged with the Rand Kardex Bureau and changed the name to Remington Rand. They manufactured office equipment along with typewriters, and electric razors.
There have been too many Remington typewriter models to count over the years. Between the years 1868 and 1886, when the company was still owned by the Remington family, there were 9 different models produced.
However, since they were sold and the name changed several times, they've made many more. In fact, Remington Rand manufactured typewriters until 1980. They've made standard typewriters, portables, and noiseless varieties.
Here are just a few of the highlights.
Remington Model 1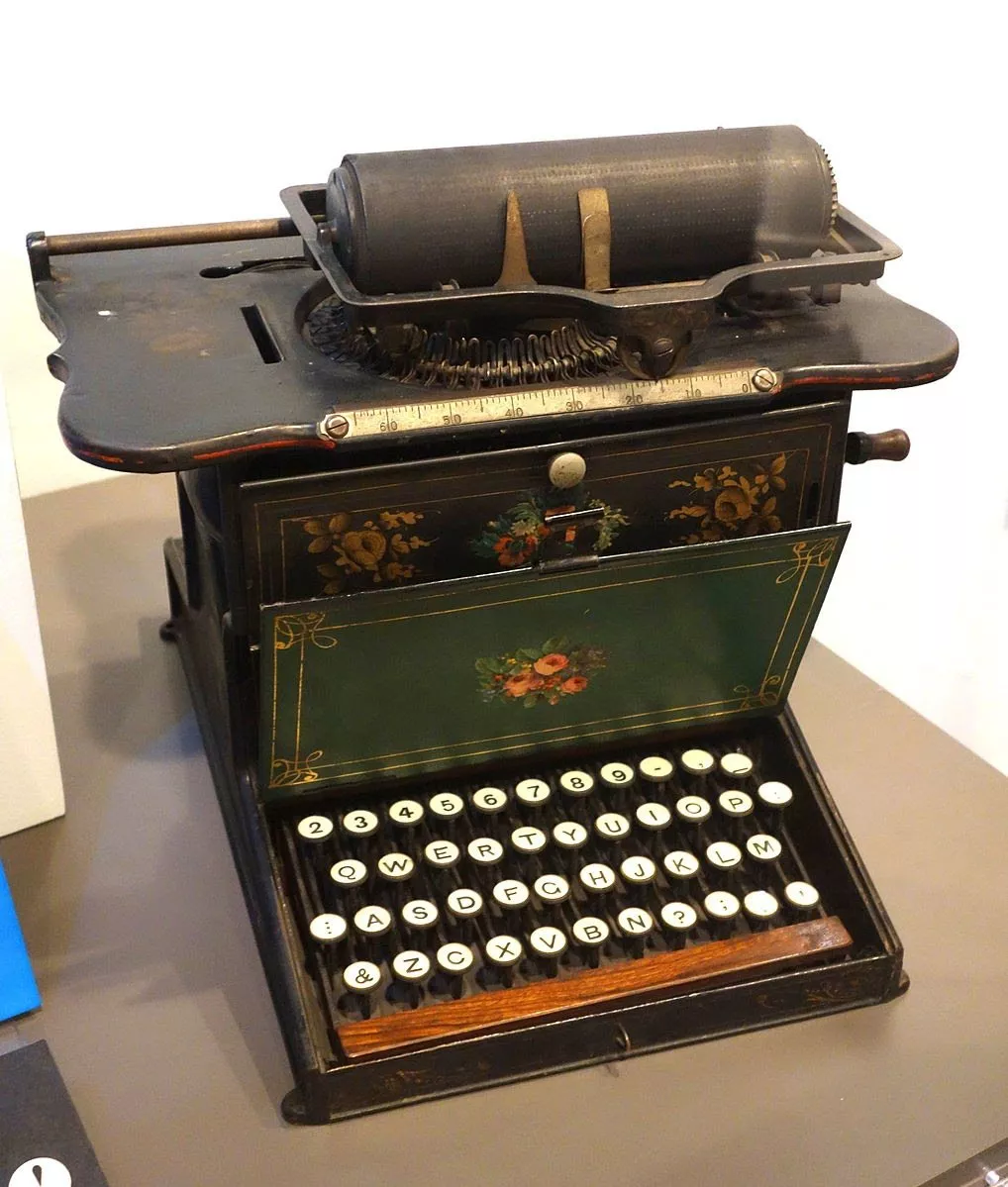 Image via Wikimedia Commons
This was the first typewriter Remington ever produced in 1873. It was in production until 1878 before it was discontinued. There's not a lot of information out there on the internet about the Remington Model 1.
What's amazing about this Remington is that it used plenty of standard features that were still being used 100 years later.
The cylinder had line-spacing and a carriage return. The escapement controlled letter spacing based on carriage movement. The arrangement of the typebars allowed the letters to strike the paper in the center.
It also used an inked ribbon to print and the movement of the typebars was controlled by wires connecting them to the key levers that the user typed on the keyboard. On top of all of that, the letter placement was almost identical to the QWERTY placement we use today.
While it only printed in capital letters rather than having a shift key, Mark Twain was among the first to purchase a Remington and he submitted a typewritten manuscript for publication using it.
Remington Model 2
This Remington was nearly identical to the Model 1, but it contained a shift key, and was actually the first of all typewriter manufacturers to release a shift key variation, which hit the market in 1878.
While there were other typewriters soon after that featured a double keyboard, the single keyboard won out for its reduced number of keys. The double keyboard featured a key for each capital letter and each lower case letter, rather than using a shift key to differentiate.
Remington Standard #6
After Remington left the family, it was purchased by Standard, and in 1894, the Remington Standard #6 was released. This model had plenty of improvements to the cylinder, the spacing mechanism, and the paper carriage. It even had adjustable paper guides to allow for the use of different paper sizes.
The typebars on this machine were made of wood, giving it a springy feel. It was a lot like pressing a piano key, which felt familiar to a large demographic and was easy to type on. However, this machine was an understrike machine, meaning that the typebar struck the paper beneath a top cover, so you couldn't see what you were typing.
You could , of course, flip up the top for a better vantage point using a large curved handle located on the right of the machine. This poor design didn't last for long and was obsolete by 1910.
Owning a Remington Typewriter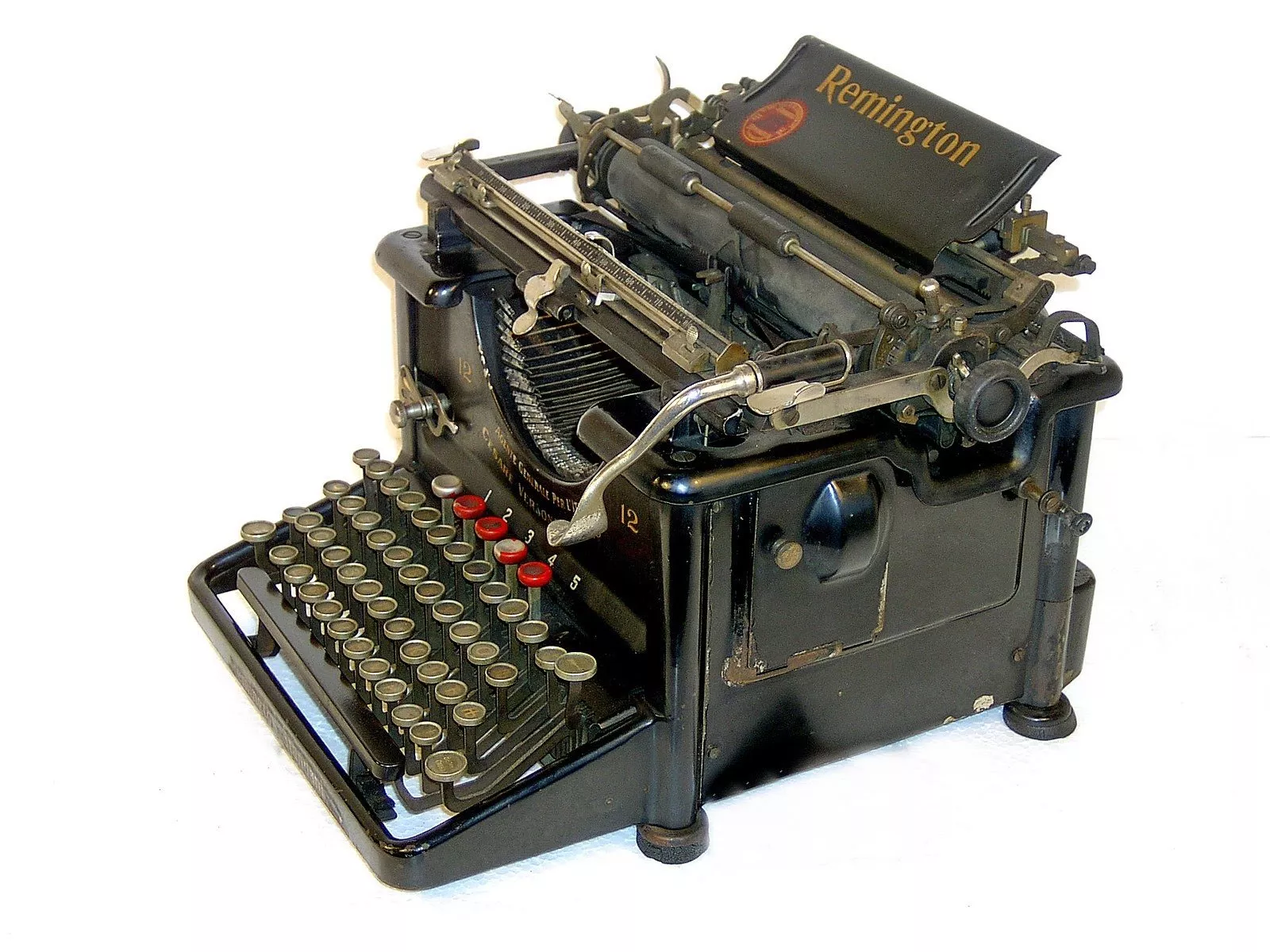 Image via Wikimedia Commons
There are a lot of vintage typewriters out there, and let's face it, they're all pretty cool. Remington was a well-known and well respected company for a while, but they certainly weren't known for their typewriters alone.
If you want to own a Remington because you like the look of them or you find that you enjoy their unique qualities or the name stamped on the machine, then you should go for it. They weren't the first typewriter manufacturer, but they made a go of it before selling the company.
True Remington typewriters were made between 1868 and 1886. Look for Models 1-9 for a genuine Remington before they made the switch to Remington Standard or Remington Rand.
While Remington Standard typewriters are still considered vintage, you'll find many Remington Rand typewriters that had already made the switch to more modern designs, features, and aesthetics.
Perhaps the coolest thing about Remington typewriters is that the name calls to mind something completely different, Nonetheless, they did try their hand at typewriters for a short time, and if you're in the market for something vintage, this may just be the one for you.