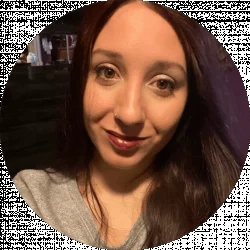 Latest posts by Stephanie Jensen
(see all)
Vintage fashion and design are extremely popular, but many people aren't sure what vintage actually means. In short, vintage refers to any item that's at least 20 years old. Yes, that means stuff from the early 2000s is considered vintage! No matter what era you love, vintage is always in style. This not only accounts for clothing but also extends to interior design.
With that being said, there are endless vintage design ideas for the bedroom. Are you designing a vintage bedroom? If so, you're likely looking for some inspiration. Here, we will discuss our favorite vintage themes as well as some great ideas we found on Instagram. Let's dive in!
Vintage Bedroom Theme Themes
Before modeling your bedroom off of these ideas, we should take a look at popular retro themes we commonly find in bedrooms.
Bohemian
Bohemian is one of the most popular yet misunderstood fashion trends. While we commonly associate the Bohemian style with the hippie culture, the style technically derives from "bohemians," a counterculture of artists that formed in France after the French Revolution.
The look returned with the rise of the hippie culture. This counterculture emerged in the 60s and 70s and they adopted the Bohemian look as a rebellion to materialism, where the hippies wore earthy-toned and loose-fitting clothing. However, artists became more expressive, focusing on intricate patterns that were non-conformist for the time.
Bohemian fashion comprises neutral tones, specifically warm shades, which feature intricate designs and patterns. Most of the fabric used is natural and the patterns are all unique and artistic.
You can still achieve a lovely yet minimalist bedroom design with a Bohemian look. Focus on handcrafted furniture and unique designs. Put emphasis on art, specifically indie art. The color scheme should revolve around earthy tones with the right patterns.
Since hippies are famously environmentally conscious, use recycled and repurposed materials when you can. If you're designing a feminine bedroom, you can also adopt a flower-power theme with various floral patterns and peace signs. As a plus, scour your local vintage store and find 70s-era radios and alarm clocks.
Disco Chic
Hippie culture wasn't the only culture that existed in the 70s. Don't forget about the disco era! The disco look has darker colors than you would see in the bohemian look. However, you can achieve the classic color-blocking with earth tones that were popular for the period, such as beige. If you want to be bolder, add mustard yellow to the mix — another popular color for the time period.
As far as furniture is concerned, raid your local vintage store or Goodwill. Wicker chairs, sectionals, and curved sofas will definitely transport guests.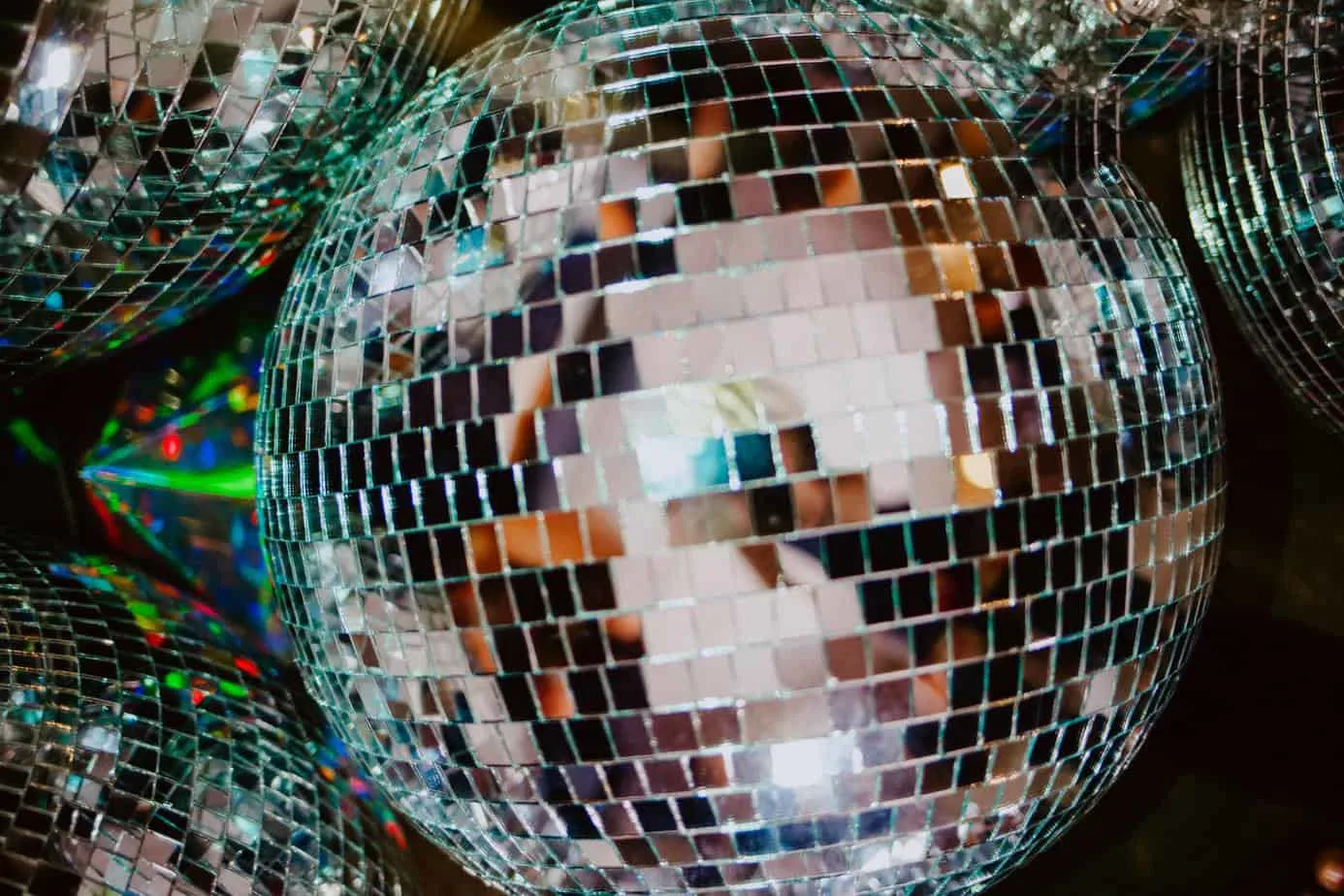 Grandma Vintage
Many modern-day homeowners are designing their homes to look like the ones their grandmother designed. This gives a sense of nostalgia and that "home" vibe.
Our grandparents' era (assuming you're either a Gen X, millennial, or Gen Z) was a simpler time. Even though they dealt with WWII or the after-effects of the war, the nuclear family was at its prime. Your grandma was likely married with kids and tended to the home. That's why your grandparents put emphasis on decor and creating a livable atmosphere.
How do you achieve that typical "grandma vintage" look? Other than using inspiration from your grandma's house, the focus should be on materials.
Your grandparents likely had wood furniture, unlike modern furniture materials such as steel, glass, plastic, stone, or leather. The decor should be minimal but focus on girly patterns such as floral or anything your grandma would have liked. For a more legit room, find staples from the period such as a rotary phone.
Rockin' 50s
Do you love the 50s but not what you saw at your grandma's house? Take the Grease lightning approach to interior design! During the 50s, the rock n' roll counterculture began. From greasers to pink ladies and Elvis Presley, the youth went crazy during this period.
To achieve that 50s diner-inspired look, focus on cool and funky designs you could easily see in movies such as Grease. There are also some qualities you can take from the grandma vintage look, such as wood furniture. If you can find some retro posters and memorabilia of Elvis or Marilyn Monroe, it will only add to the look.
Mod
Mod was a high-fashion trend in the 60s. The mod counterculture comprised youths that loved breaking barriers in the fashion department.
You can achieve a mod bedroom with all of the brightest colors and funkiest patterns you can find. As a plus, multiple colors in a scheme and abstract art will add to the look. Focus on popular colors for the period, such as teal. Be sure to break up the patterns and bright colors with neutral tones.
Renaissance
Retro design doesn't have to encompass trends from the last few decades. We can go back in history and replicate designs and decor that some of our earliest ancestors embodied. The Renaissance era is the perfect example. The Renaissance era emerged out of the Dark Ages and was a period of innovative ideas.
Renaissance art focused on a revival of classical design, taking influence from ancient Greek art and architecture. You will likely recognize some of the greatest works that came from this time period, such as Leonardo da Vinci's Mona Lisa and Michelangelo's Statue of David.
Keep in mind, many people mix up Medieval and Renaissance art. Again, Renaissance art takes inspiration from ancient Greece. So it's best to know the basics of classical art before investing in Renaissance decor.
Since art reigned, your bedroom should represent the intricacies of the most renowned Renaissance artists. Find modern art that uses the fresco technique. As far as furniture goes, the more classical beauty, the better. Columns, scrolls, arches, and even mythical symbols are great qualities that represent Renaissance decor.
Since the Renaissance was an innovative period, you can also associate specific themes within the Renaissance bubble. For example, there were incredible scientific discoveries during this time period. Vintage posters that showcase astronomy, physics, biology, and chemistry — and maybe a framed photo of Sir Isaac Newton — are all great additions to a Scientific Revolution theme.
Vintage Cars
Do you have a child who loves cars? Instead of the typical car bed, opt for a vintage car room! Find vintage car memorabilia, old posters, classic-car-themed bedspreads and pillows, and all of the vintage car models you can find. If you have old license plates and car parts lying around, you can always repurpose them into decor pieces!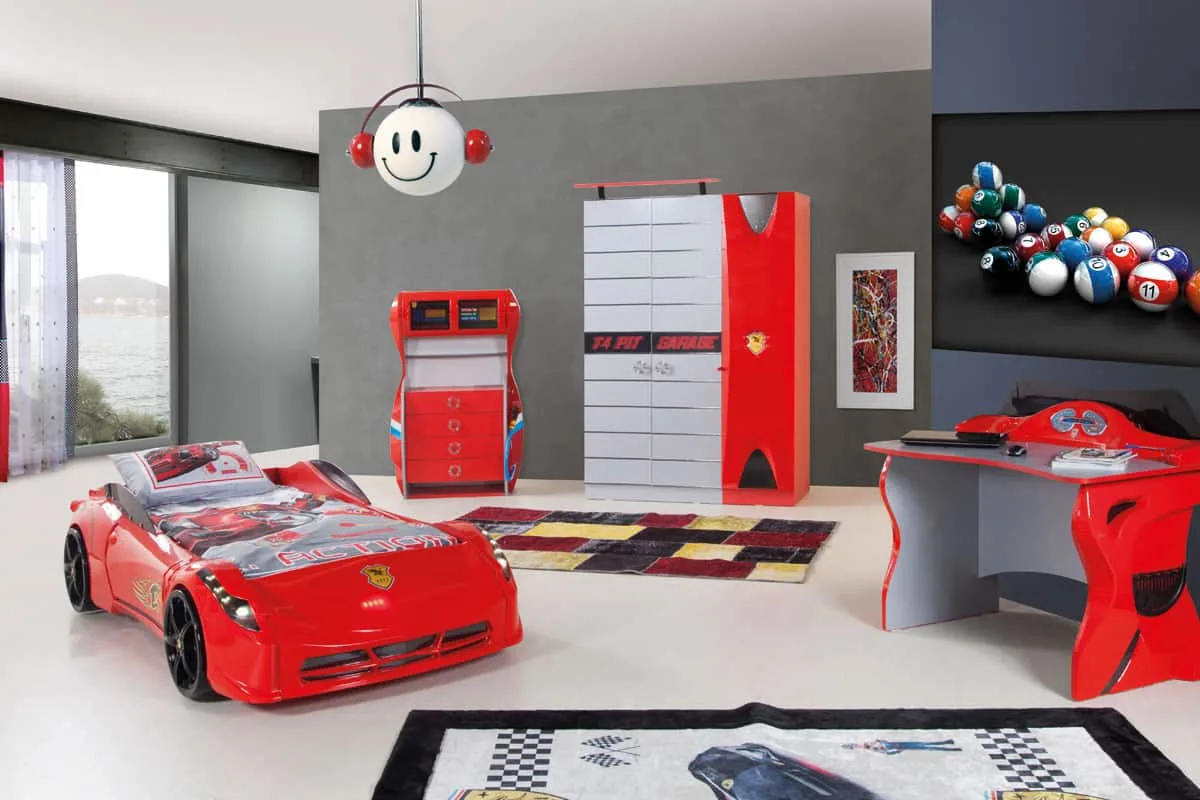 Retro Barbie
Another great vintage room idea for a child is a retro Barbie room! Barbie dolls emerged in the late 50s, so find Barbies and memorabilia from the history of the doll. Of course, the pinker the better! Deck out the walls, carpet, and bedspread with various shades of pink.
80s Chic
Okay, we can't forget about the 80s! The 80s was all about film, music, and style. Find retro 80s posters from your favorite bands and movies of the era. Find products that were popular from that era, such as a Rubik's Cube, and place them on your dresser. Don't forget to hang up some fashion staples, such as the red leather jacket.
Wild, Wild West
Do you dream of the cowboy days? If so, decorate your room with western art and style. Go beyond pictures of cowboys and old-time America. Retro "Wanted" posters and a big saloon sign will give anyone the feeling that they're living in the American frontier. As far as furniture goes, anything rustic or farmhouse will pair well with your wall decor.
Retro Bedroom Ideas We Love
Now that you have a theme in mind, let's take a look at some of these incredible retro bedrooms!
Back to Bohemian Basics
We absolutely love the natural and minimalist vision of this bedroom! The wicker organizational bins and the wicker hanging lamps are what caught my eye first. The wooden end table with the candles and succulents is also a great accessory. I absolutely love the modern details, the neutral color scheme, hardwood floors, and the natural photos. Image credit: @boho.nest.
Disco Party
This bedroom belongs to @sarafoxphoto and she's clearly having a party every day! Other than the disco ball, the bedroom is very minimalist. The skylights above the bed and the retro vanity to the side definitely add to the classiness here and combine some design aspects of the 60s and 70s.
Modern Grandma
Want to take some design tips from granny but without the weird old people smell? Then combine the best of modern and grandma design! The retro floral bedsheets with the velvet bed rest are an interesting contrast. My grandma decked her room out in purple, so the purple walls and the chair are giving me serious nostalgia. Photo credit: @kari7aimer
50s and Feminine
If I was a teenager in the 50s, I can see myself having this bedroom. The baby pink walls are oh-so feminine but the retro ballerina artwork, tacky lamps, abstract wall decor and curtains, as well as the plush poodle on the bed, all scream retro 50s in the best way possible. Serious shout-out to @emily_twirls for creating this unique retro bedroom!
Renaissance Luxury
Okay, I'm in love. Seriously @sunshinetravelr, you created a masterpiece. As if Raphael designed it himself! The column bedframe, wall lamps, regal ottoman, standing gold mirror, and expertly crafted dresser all scream the best of the Renaissance. And the artwork to the side is breathtaking.
Kilcoe Castle
Man, I wish I could take credit for this breathtaking bedroom. This is actually a photo of Jeremy Irons' bedroom at Kilcoe Castle, provided by @theladyisalamp.
The Medieval Period took up several hundred years, and you see the historic progression here — from the Viking-inspired chest to the metal-arched ceiling.
Textiles were also an indicator of medieval fashion, as we see here with the various fabrics and rope connecting the bedframe to the ceiling. The gold sculpture in the center of the bedframe seals the deal. I can see kings retiring to this room after long nights drinking wine and mead.
Future Car Enthusiast
Are you looking for a bedroom theme for a boy? Want something other than the sea or space? I'm in love with this vintage car theme! The license plate-style numbered photo frame, the vintage motor oil tin repurposed as a lamp, little truck decor piece, and retro cans are all great decor items for this little car enthusiast! Shout out to @blessedinteriors for this super cute idea!
Barbie Girl
I can see this room working for an adult or a child! @in_the_barbie_world keeps things classy with a black and white color scheme, but throws in splashes of hot Barbie pink! A vintage Barbie doll stands in a shadowbox against the wall. Another Barbie Doll is still in the box on the bed. More Barbie memorabilia, such as the retro lamps and throw pillows, grace the bedroom.
80s Teenaged Dream
This is a bedroom you would see in any 80s teen's room. Posters adorn the walls and ceiling. Other aspects, such as the swivel chair in the corner, retro phone, and stuffed animals give this a serious 80s vibe. Finishing it off with funky bedding and lilac walls, this is the bedroom you would see in all of your favorite 80s movies. Photo credit: @chasingthe80s.
Deep in the Heart of Texas
This room not only screams Western but screams Texas Western! A cattle skull looks over decor items such as cowhide, aboriginal-inspired memorabilia, and photos of cowboys. The neutral colors, ranch, and rodeo elements also give off bohemian vibes. Image credit: @katelynjanetucker.
FAQ
Question: Is There a Difference Between Retro and Vintage?
Answer: Vintage is any word that represents something that is old. However, retro is something modern that's inspired by something old. Both words are often used interchangeably. If you're designing a vintage bedroom and want authentic time period pieces, it's best to conduct research on authentic vintage pieces.
Question: What Is Retro Interior Design?
Answer: Retro interior design mixes old and new styles. It can be mixing time-accurate pieces with modern ones, or even retro finishes on new pieces and vice-versa. Retro design can encompass any feature of interior design, such as colors and decor.
The 50s-70s designs are the most famous examples of retro interior design, though any time period can be applied to retro design.
Question: I Want to Make My Whole House Retro, Not Just the Bedroom. How Do I Do That?
Answer: A lot of the same aspects of bedroom retro design apply to the whole house. Some of the most defining aspects to know about retro and vintage design include:
• Using time-accurate materials
• Paintings and other art/decor influenced by the time period
• Shopping for furniture pieces used during the period
• Using paint and color schemes from the era
• Only decorating with fabrics, curtains, and rugs from the time period
• Using technology from that time period
Bottomline
Vintage and retro interior design is timeless and it's the perfect inspiration for your next bedroom design. If you're not sure where to start, first consider the era and theme you want to imitate. Next, understand all aspects of that era, from the art to the most commonly used furniture materials. From here, you can achieve the era-specific bedroom of your dreams!
Looking for more interesting readings? Check out: