Latest posts by The Old Timey Team
(see all)
The United States has a rich history that can be discovered in unique places. While you can stop by museums, one of the best ways to immerse yourself in it is by touring its city parks. Below are some of the oldest city parks you should stop by at and why they're so remarkable.
Boston Common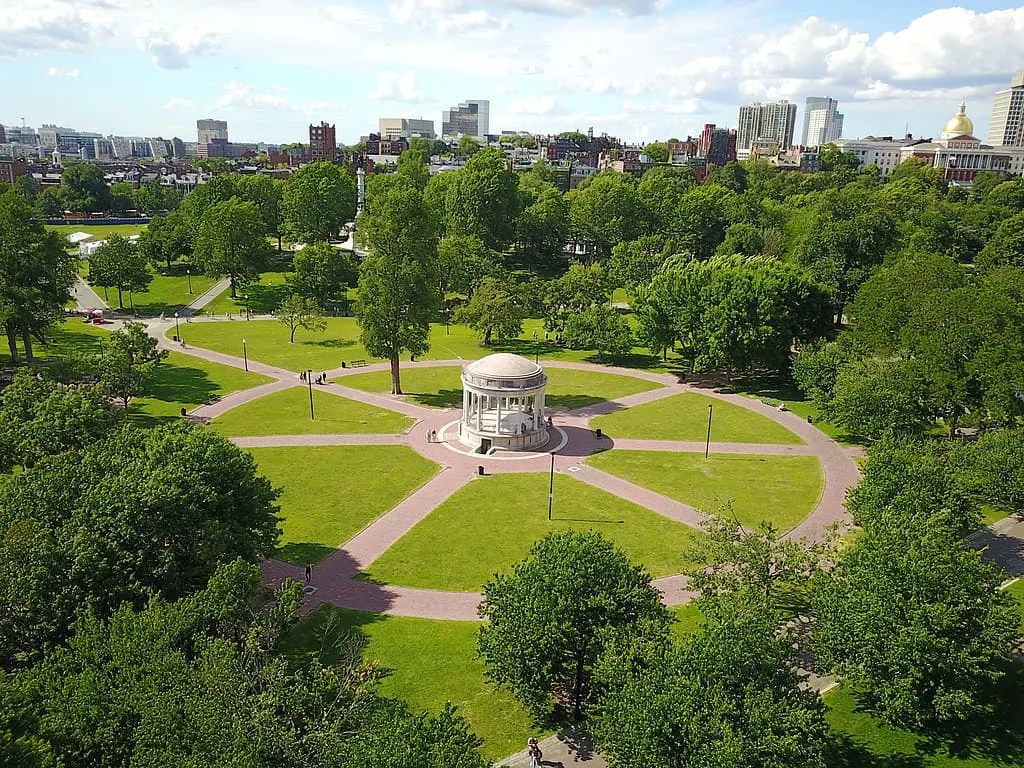 Situated in downtown Boston, this city park first made its appearance in 1634 making it one of the oldest city parks in the country. The land was first used as a cow pasture by local farmers. It was soon converted into a British military camp during the Revolutionary War. In the 1800s, the grounds were finally dedicated as a city park for all to enjoy.
As you walk through Boston Common, you'll notice many intriguing landmarks. One is the Central Burying Ground. This cemetery rests on its eastern edge and is the final resting spot of many notable early American legends, including painter Gilbert Smith and poet Charles Sprague.
The park is also home to a portion of the Freedom Trail. This 2.5-mile pathway takes visitors on a journey to the past as they view historic structures that played a crucial role in America's beginnings.
Besides this, you'll notice a handful of sculptures and plaques dispersed throughout it. These range from the Robert Gould Shaw Memorial to the Ancient Fishweir Project.
Related: While visiting the Boston Common, you should check out the Boston Public Library, one of the oldest libraries in America.
San Pedro Springs Park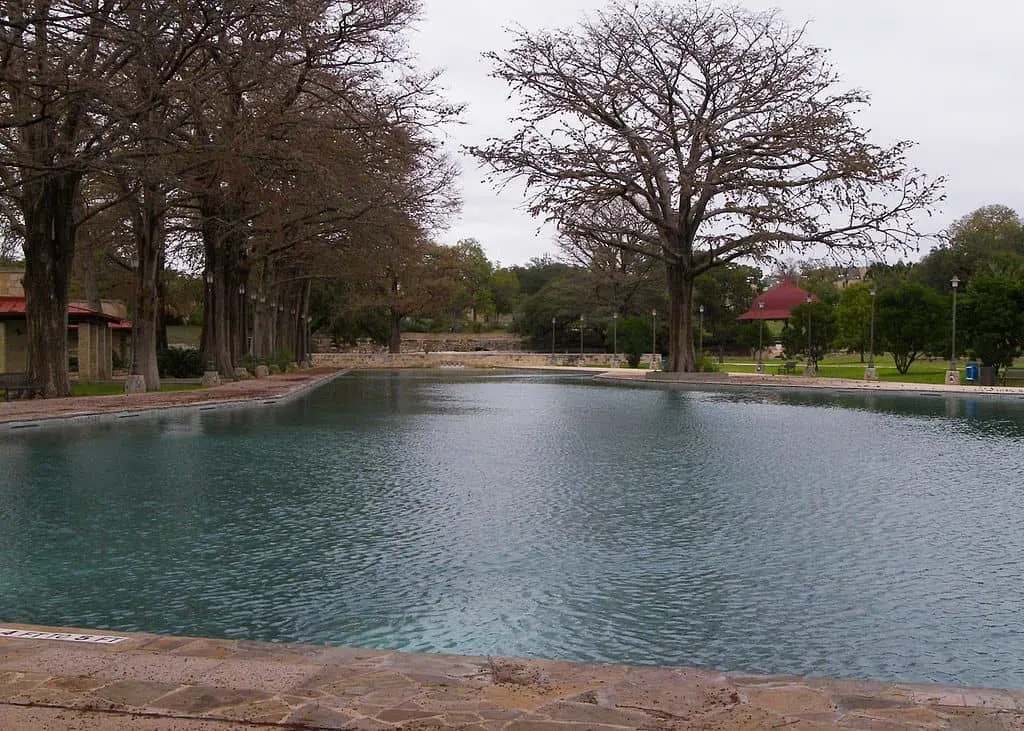 San Pedro Springs Park is one of the earliest city parks in Texas. Designated one in 1852, it was previously home to the U.S. Camel Corps and a Buffalo Soldiers training camp. Years later, the park was redesigned to have flourishing gardens and attractions, like a zoo, that would entice families to visit.
Countless archaeological digs have been done throughout it, most of which have uncovered artifacts from the Payaya People. In fact, the park connects to Yanaguana which was the village of this Indigenous tribe.
Balboa Park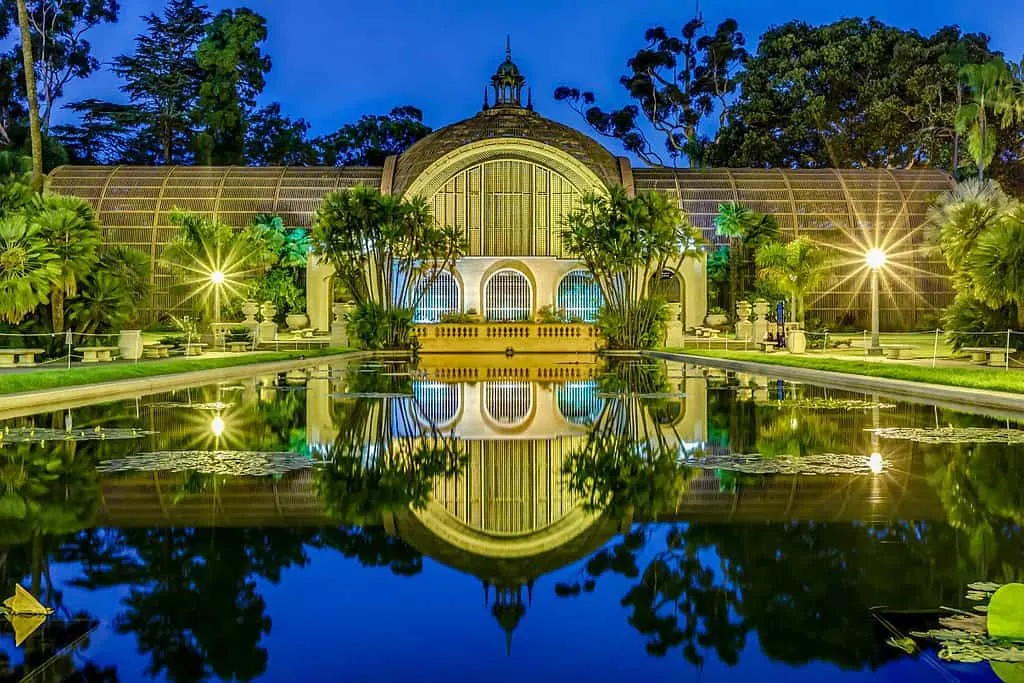 Balboa Park spans over 1,200 acres in San Diego's bustling city center. The park is known for its Spanish Colonial Revival architecture and its breathtaking landscape which came to be thanks to the city's beautification project in the 1800s. Because of this, you'll notice hundreds of mature Birds of Paradise and Queen Palms lining the sidewalks.
At first, the park was simply called "City Park". However, to make it more appealing to visitors as they ventured there for the Panama-California Exposition, they decided to rename it. They soon settled on Balboa Park which was to pay homage to Vasco Núñez de Balboa – a Spanish explorer and conquistador.
Throughout the decades, Balboa Park continued to expand with new museums, gardens, and amphitheaters gracing its grounds.
Some places of note to explore while at Balboa Park are:
The Spanish Village Art Center
Casa de Balboa
Old Globe Theater
Alcazar Garden
Japanese Friendship Garden
San Diego Mineral and Gem Society
Prospect Park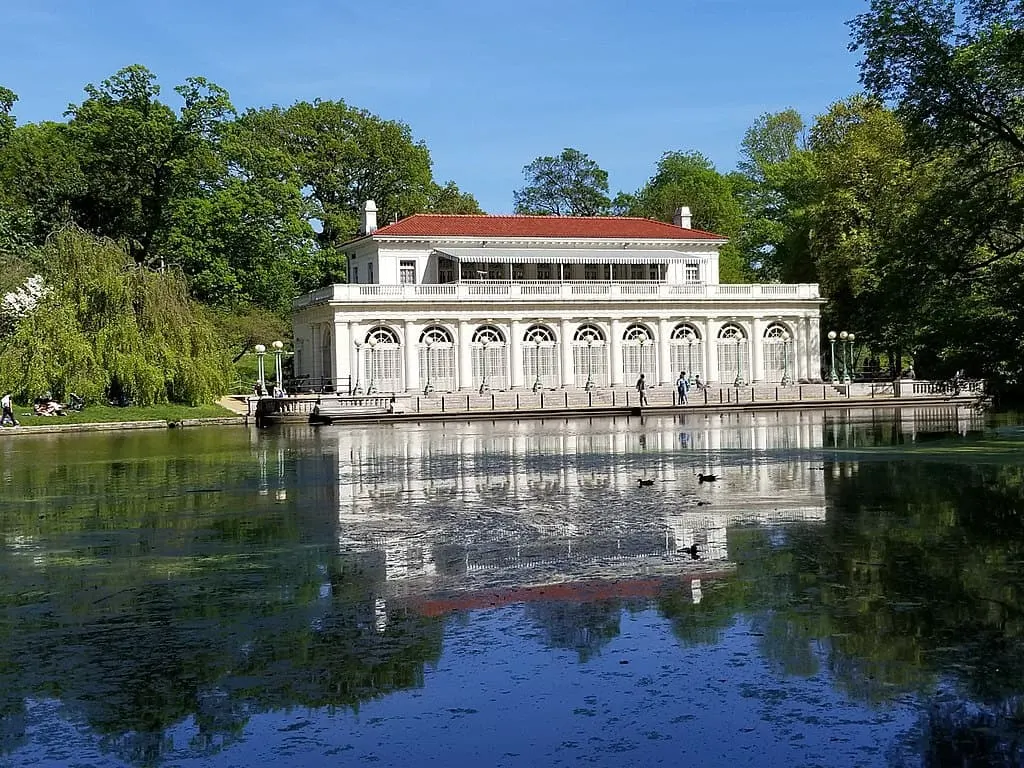 Set in the middle of Brooklyn, Prospect Park is just a short distance away from this borough's iconic neighborhoods and museums. Prospect Park covers over 526 acres and was officially completed in 1873. It was put together to encourage people of all walks of life to get out and enjoy nature in this buzzing region. To accomplish this feat, the park's designers added a manmade lake, ravine, and meadow.
Apart from its flora and fauna, Prospect Park has an incredible display of architecture. You'll find arches and bridges scattered through it. The park also contains a few historic buildings, like Litchfield Villa and the Boathouse.
Grant Park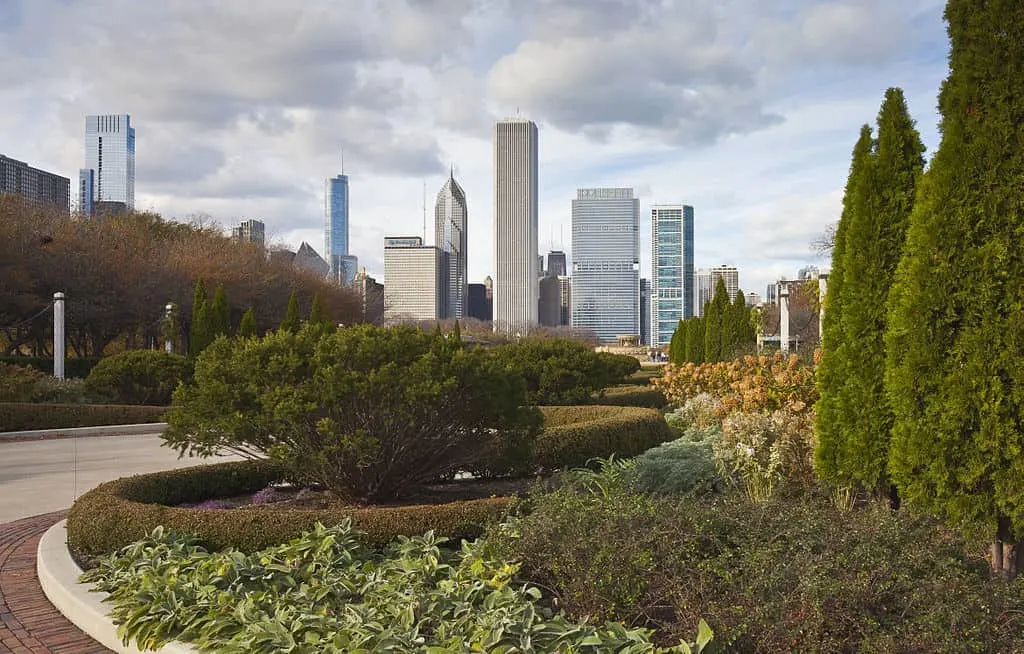 As the brainchild of Edward H. Bennett (an architect who helped revitalize Chicago's collapsing infrastructure), Grant Park was originally on wasteland that contained debris from the Great Chicago Fire. To boost the city's image, the land was cleaned and converted into a park. During the 1920s, various additions, such as the Shedd Aquarium and Adler Planetarium, were built.
Grant Park was also home to numerous political and civic events. In 1865, it held Abraham Lincoln's funeral procession. It also welcomed Queen Elizabeth II in 1959 as she came to celebrate the recent opening of the St. Lawrence Seaway.
Golden Gate Park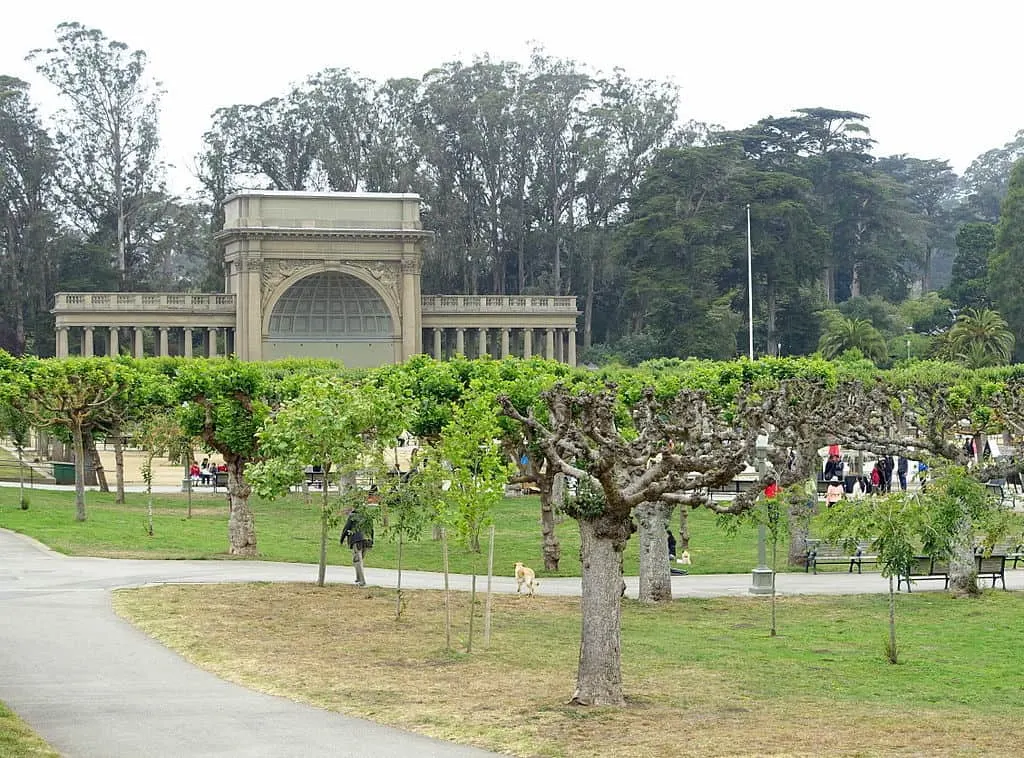 Overlooking the Gulf of the Farallones, Golden Gate Park is a mesmerizing location in San Francisco. First built in the late 1800s, the park's land originally sat on towering sand dunes until they were leveled so construction workers could start building on it. In 1906, the park served as a shelter after the city's devastating earthquake and fire.
There's plenty to do and see when wandering the grounds. You can hike along its fragrant garden trails or stop to view its numerous statues, including Apple Cider Press, which has an intriguing history. One of its main highlights though is the Conservatory of Flowers. This magnificent glass greenhouse opened in 1879 and cares for a plethora of native and exotic plants. Its most famous resident is 100-year-old Phil the philodendron who can be found in the conservatory's center dome.
Audubon Park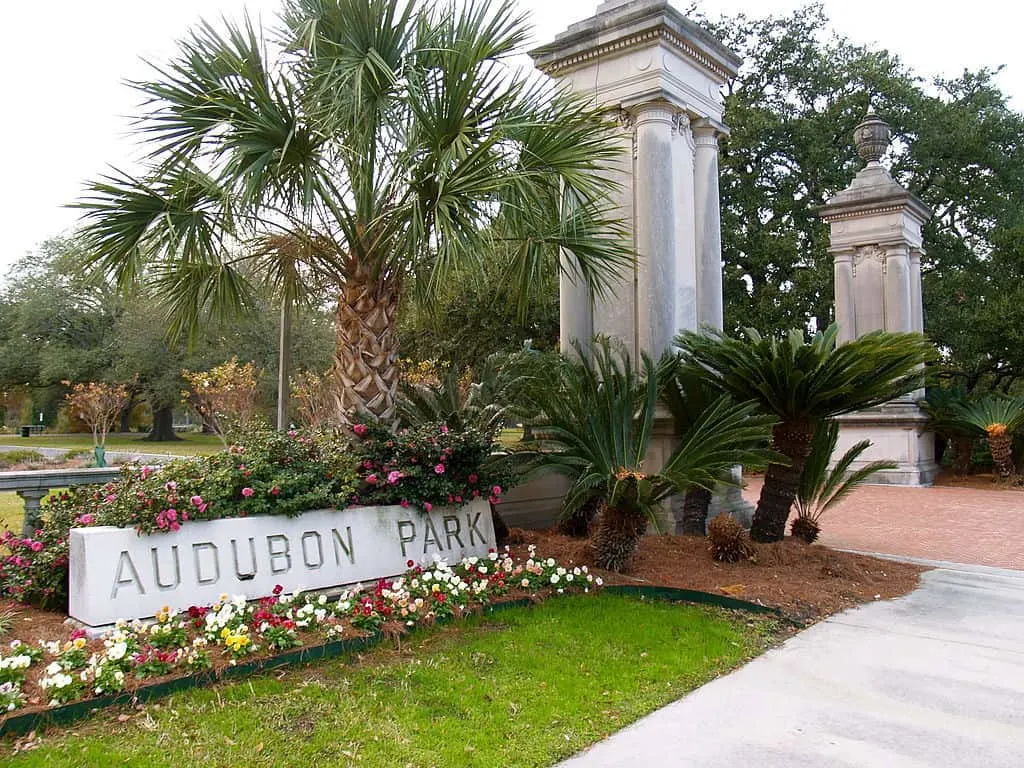 A few minutes away from the vibrant jazz clubs of the French Quarter rests Audubon Park. Named after naturalist John James Audubon, the park was built in 1871 and extends over 350 acres.
During its beginnings, the park was used by Civil War troops of both sides as a campground. Eventually, it was designated the prime setting to host the World Cotton Centennial in 1884. Several changes took place over the decades with a zoo, swimming pools, and picnic areas being added.
As you stroll down its winding trails, you'll find many beautiful examples of New Orleans's flora and fauna. One of note is the Tree of Life. This oak tree has a circumference of 35-feet and is thought to be over a century old. The tree has been a sought-after spot for residents over the years with many climbing its thick branches to get a glimpse of the giraffes in the nearby zoo.
Central Park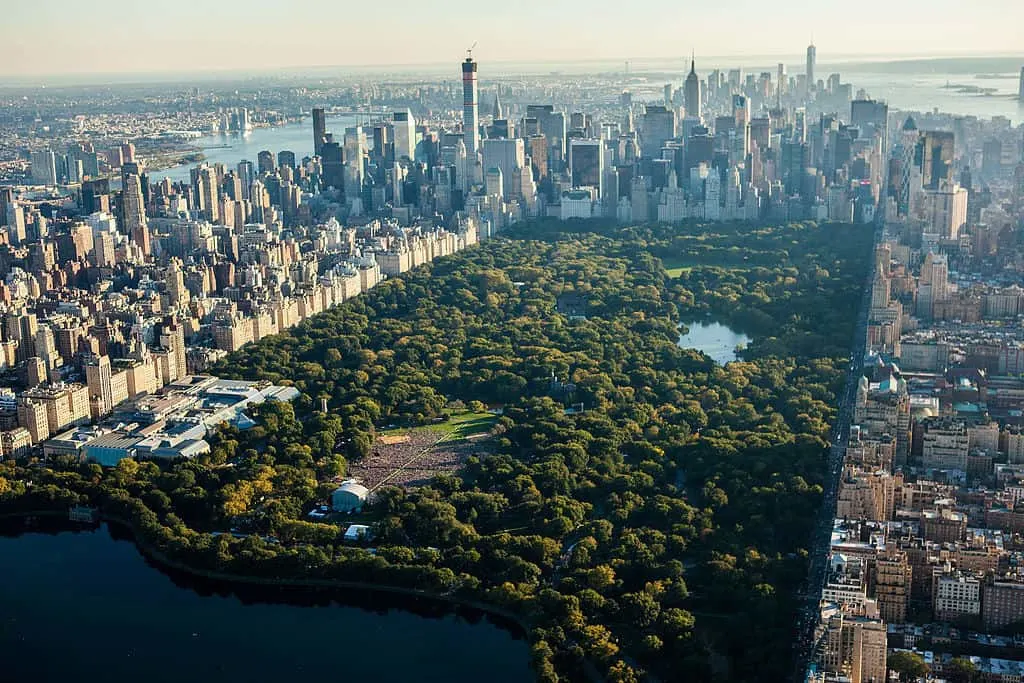 When most people think of a historic American city park, Central Park will often be the first that comes to mind. The park has been steadily growing since the mid-1800s and has a complex design that separates it into three sections: North, Mid-Park, and South.
During its early construction, workers started to remove vegetation and structures from Seneca Village – an African-American community whose buildings were seized by eminent domain to build the park. After enough areas were cleared, its lakes, fountains, and buildings started coming to life. In the late 1870s, the park was officially completed and opened to the public who was more than happy to have an outdoor space to relax in.
While Central Park was a favorite environment for many, it fell into disrepair many times throughout the years, especially in the early 20th-century. It was finally restored to its original grandeur during the 1970s.
There is quite a bit to experience in Central Park which can make a trip somewhat overwhelming. But, you can keep an eye out for some of its main highlights which are:
The Central Park Zoo
The ruins of McGowan's Pass Tavern
The Sheep Meadow
Strawberry Fields
Belvedere Castle
The Dairy
The Carousel
The Chess & Checkers House
America's city parks aren't only gorgeous, but allow you to time travel to eras that would otherwise be forgotten. A trip to one of these bygone city parks will give you a better appreciation for the country's storied past.