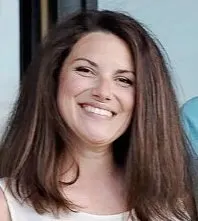 Latest posts by Sarah Caldwell
(see all)
If you have been dreaming of a vintage medicine cabinet in your home, you can find true vintage items as well as plenty of reproductions to suit your needs.
There are a variety of styles available and plenty of opportunities to have them restored or to restore them yourself.
Medicine cabinets are a staple in most bathrooms these days, but it wasn't always that way.
Let's take a look back.
Medicine Cabinet History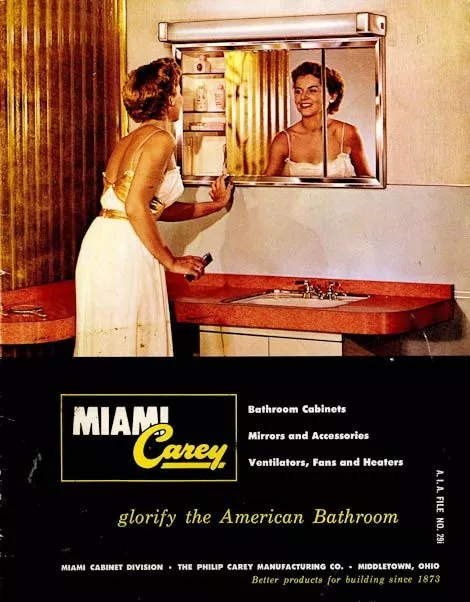 Since the day medicine and cosmetics were invented, people stored these small items in chests to protect them from bugs, rodents, and children. These chests were kept in the kitchen, a pantry, or the bedroom.
It wasn't until the late 1800s and early 1900s, when indoor bathrooms were more common, that medicine cabinets really became popular.
At that point, it was discovered that hanging a cabinet on the wall in the bathroom was an even more convenient place to put medicine, cosmetics, and other small items.
It was a simple design with hanging hardware, making it easy to hang on the wall anywhere you needed it. The bathroom was nothing more than something one used out of necessity, so these items weren't heavily decorated.
They contained items like hair tonic, salves, aspirin, tooth powders, and any other personal hygiene items you might need to get ready in the morning.
As the arts and crafts style became more prevalent, homes were designed with medicine cabinets built in. Homes started featuring many built-ins like bookcases, dressers, and other nooks.
The style of medicine cabinets started becoming more important and were a reflection of their creator. They started coming in a variety of designs including changes to the shelves, door, hardware, and trim.
Vintage Medicine Cabinet Styles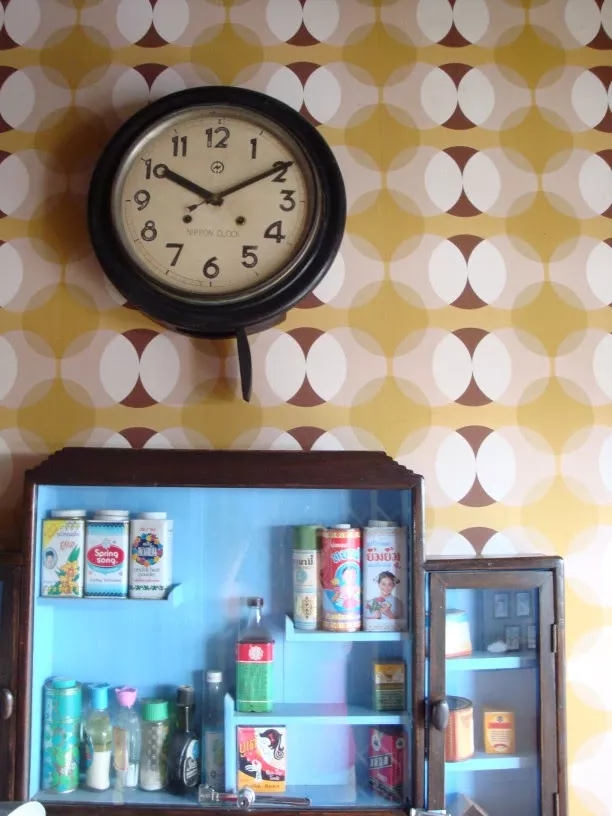 Most vintage medicine cabinets were made by hand and were very plain. They were made by local furniture or cabinetmakers, and sometimes even the homeowner themselves would make them.
Some were painted and others were varnished. Some may have mirrors on the front while others could have glass doors.
Collectors and decorators will choose the style of vintage medicine cabinet they want by the style and age of their home or by their personal design preferences.
Eastlake
Eastlake medicine cabinets were popular during the late Victorian period. They were often made from solid oak and featured very ornate carvings.
They were frequently seen with large decorative designs at the top, ornate spirals or twisted columns down the side, or towel bars at the bottom.
The door features a beveled mirror and a brass knob. Inside are multiple shelves for holding a variety of personal items.
Chinese Medicine Cabinet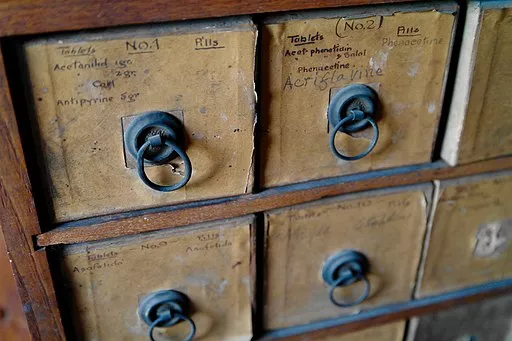 The Chinese medicine chest is a vintage style apothecary cabinet that could work well for a variety of modern storage and organization needs.
Composed of several square pull-out drawers, these cabinets (also known as a "hundred-eye chest") were traditionally used to store herbs, medicines, and other natural remedies.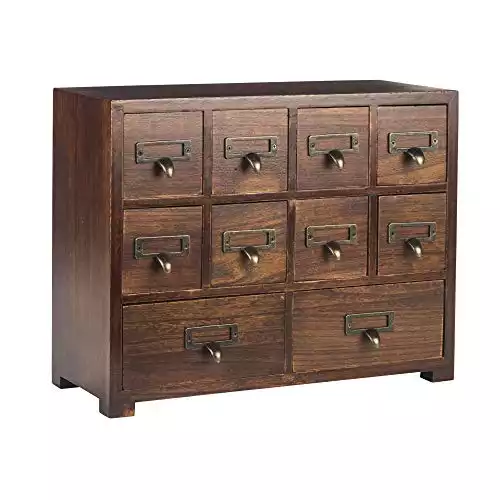 Recessed
Recessed medicine cabinets were very popular because they were simple, and they didn't call too much attention to something in a room that was used for utilitarian purposes only. This style was fitted into the wall so the door was flush with the wall.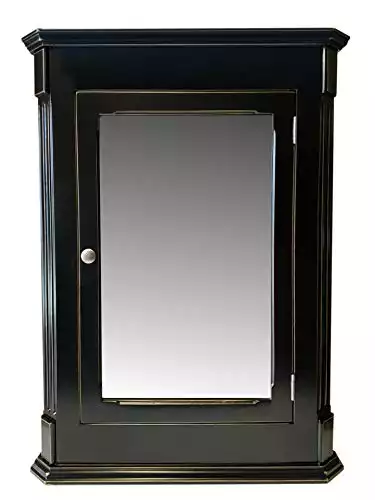 They were not as ornate as Eastlake style cabinets, but they could be made of wood or feature a mirror on the front.
Wood
Wood medicine cabinets were some of the most popular choices. They were made in large volumes and had very simple designs.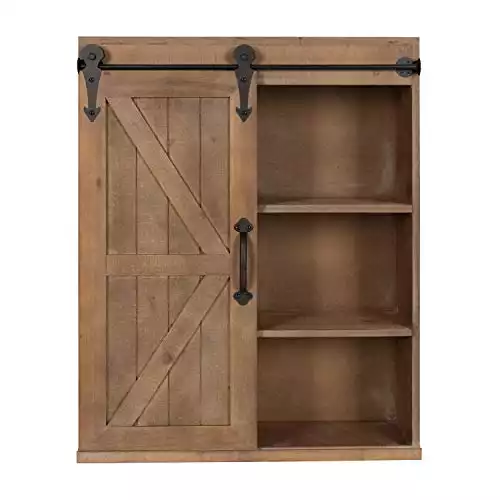 Some had solid doors while others contained a mirror. There were also some that had designs or carvings, but not always as ornate as an Eastlake cabinet.
Painted
Painted medicine cabinets were made of wood, but painted a variety of colors. This was a common occurrence. They were made with simple lines and then painted a neutral color to fit in with the rest of the bathroom decor.
Both plain wood and painted styles make excellent modern farmhouse decor. Sometimes, the more rustic they are, the better.
Metal
Metal medicine cabinets were also popular because they were durable and functional.
They weren't particularly attractive, but that didn't matter a lot to many people because they were affordable and offered a convenient place to store their bathroom items.
Recessed mirror
This was one of the most popular styles of medicine cabinet because of its simplicity. It was easy to make, affordable, and adorned bathroom walls of working-class citizens nearly
Everywhere.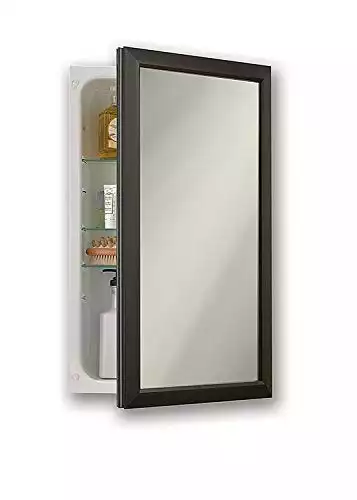 Uses Today
The use of medicine cabinets still continues today. Most bathrooms feature a medicine cabinet as a staple of both their design and function. While styles have changed, vintage medicine cabinets are still popular choices today for builders and renovators.
If you're approaching a big redecorating job, keep your eyes peeled for some fun vintage flair to spice up your space.
They're not hard to find, and they're relatively easy to restore. If you find one you like that's not in tip-top shape, you may even like the rustic look better!
These are excellent picks for bathroom renovations because this rustic style is trendy, the cabinets are easy to find, and it won't put you over your budget.
Every bathroom can benefit from the function of a medicine cabinet, so why not recycle something and put it to good use?
Restoring Vintage Medicine Cabinets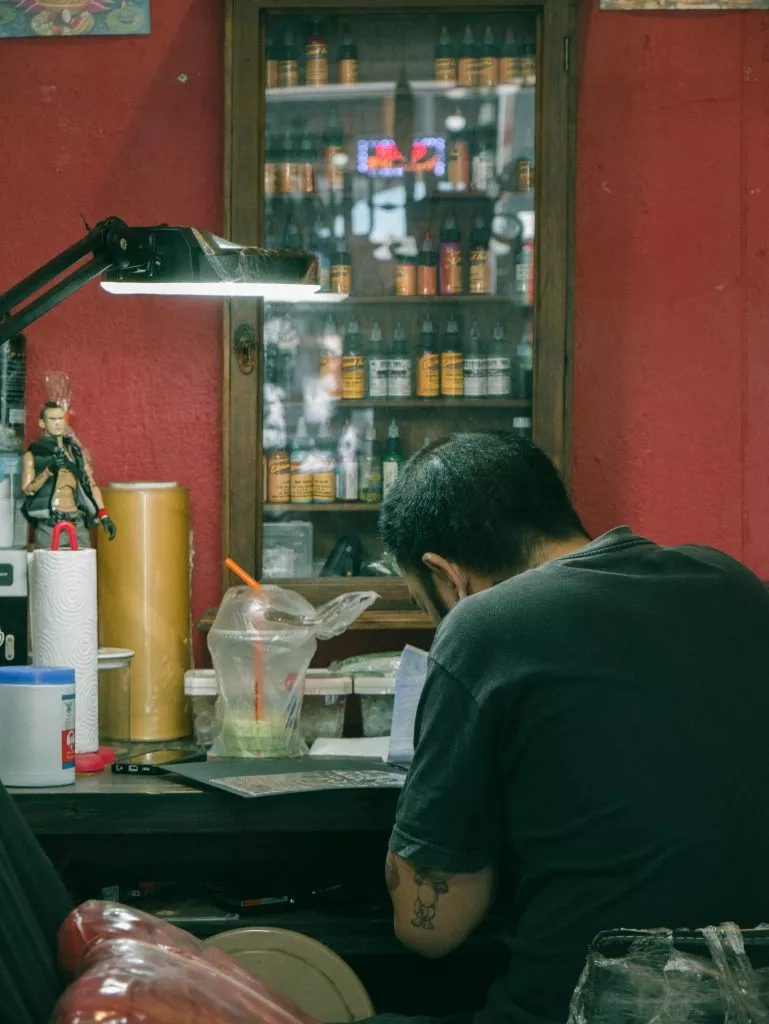 Many collectors prefer their vintage medicine cabinets to look a bit dated.
The fun of hanging a vintage item is to show of it's rustic flair. It isn't supposed to look new.
However, if you want ot clean it up a bit, you can.
Restoring these items yourself isn't typically hard. It involves taking the cabinet apart, cleaning it up, and then finishing it to look the way you want.
Here are some simple steps to restore your vintage medicine cabinet in a flash:
Remove all hardware including any hinges and knobs.
Clean it up. If your cabinet is made of plastic, glass, or it has a mirror, you can use a glass cleaner to gently wipe it down. If it's made of wood, a solution of water and vinegar will get rid of odors and moisture.
Sand down any rough areas. If your cabinet is made of wood, you can sand off any old paint and touch up rough areas with a hand sander.
Decorate it. You can leave it plain or use the paint color of your choice. If you'd prefer it look distressed, you can sand it down lightly after the paint dries to reveal some of the unfinished wood underneath.
Refresh hardware. You can clean and polish the old hardware or buy new hardware.
Put it back together.
Where to Find Vintage Medicine Cabinets
There are plenty of places you can find vintage medicine cabinets for sale. When you're looking for antique items like these, you can always check local antique malls, thrift shops, or architectural salvage stores.
If you're searching on the internet, check Craigslist first.
These items are local, so you won't have to pay for shipping, but your selection may be more limited than something that has nationwide listings.
You could also check the Facebook Marketplace. It's growing in popularity and people list a wide variety of old items there.
For some great deals and the thrill of the search, you can always use eBay.
It's a huge resource for those looking to buy and sell their old collectibles. You'll have to pay shipping, but half the fun is bidding and seeing how cheap you can get it.
Historic House Parts is another great resource for quality vintage items, although you'll pay a premium for most of them, plus shipping.
However, they have just about everything you could ever need from authentic vintage items to similar reproductions.
They have a massive retail location in New York but if you don't live in the area, they will ship throughout the United States. They also offer restoration services on site if you find something you love but want it touched up.
Final Thoughts
Vintage medicine cabinets are functional and attractive. They're fun finds and a great restoration project, even for beginners.
If your bathroom needs a vintage touch or you're working on a renovation project, consider a vintage medicine cabinet.