Latest posts by Will Ames
(see all)
Barbers have been in business since 5000 B.C. Many times, they were priests who were trained to cut hair in a way to protect the body from evil spirits.
Throughout the centuries, this profession was passed down to new generations who devised unique ways to improve hair cutting techniques. With these tools, they were able to do their job efficiently. This post will explore a few vintage barber utensils and their purpose.
Types of Vintage Barber Tools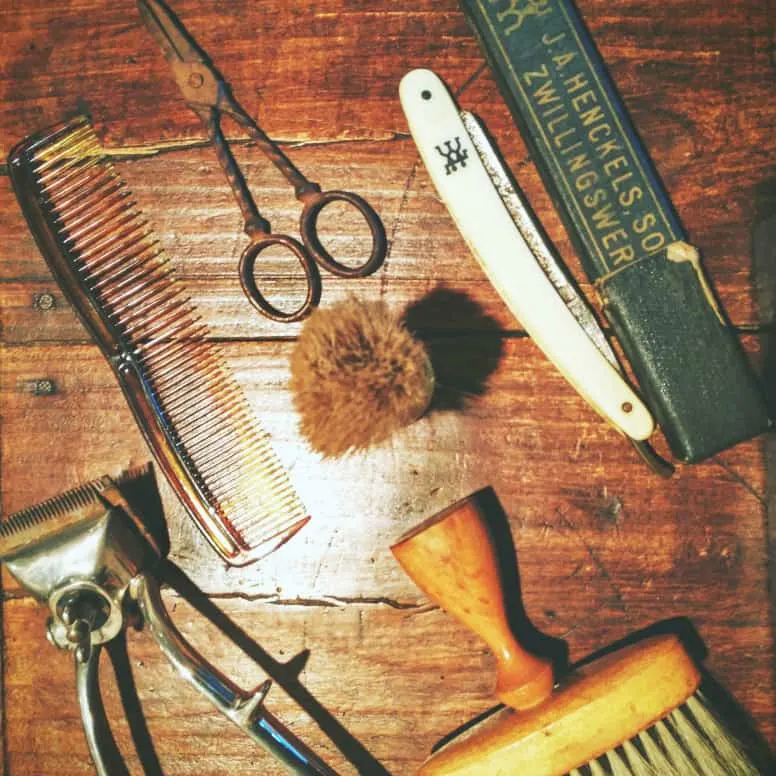 Scissors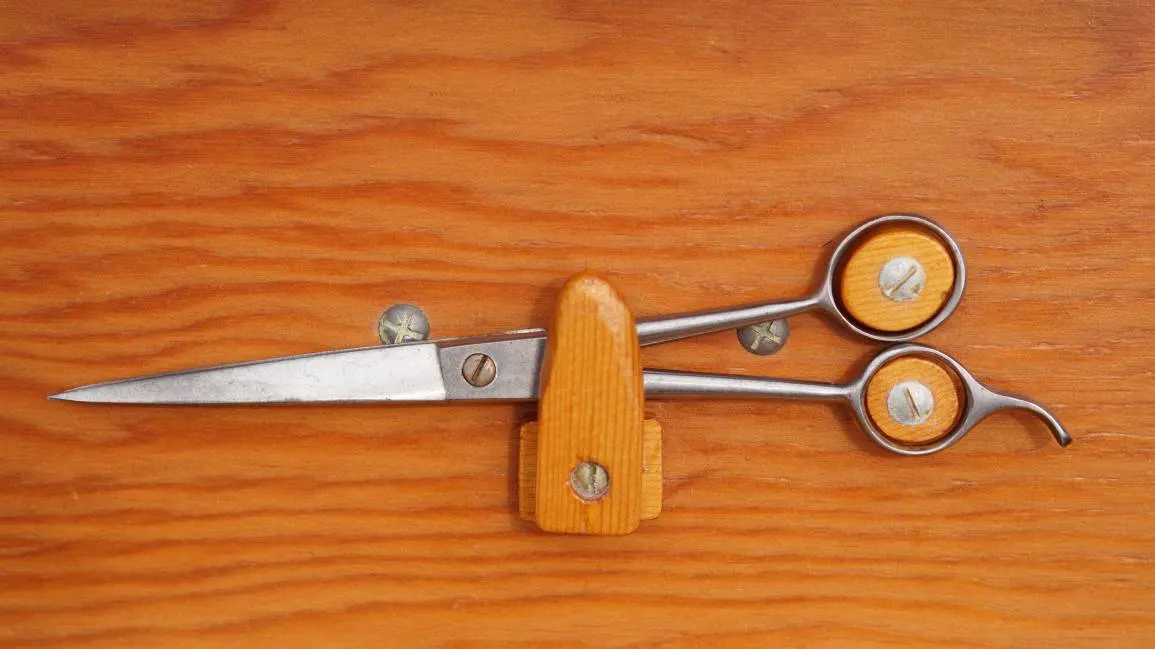 One of the most critical vintage barber tools was scissors. These tiny shears featured long blades that could easily grasp and cut hair. To keep them steady, the handle had a special curve to encourage a better grip.
Unlike regular scissors, barber shears were made with durable metal, like steel. Because of this, they were a pricey investment, but they lasted for years.
Brushes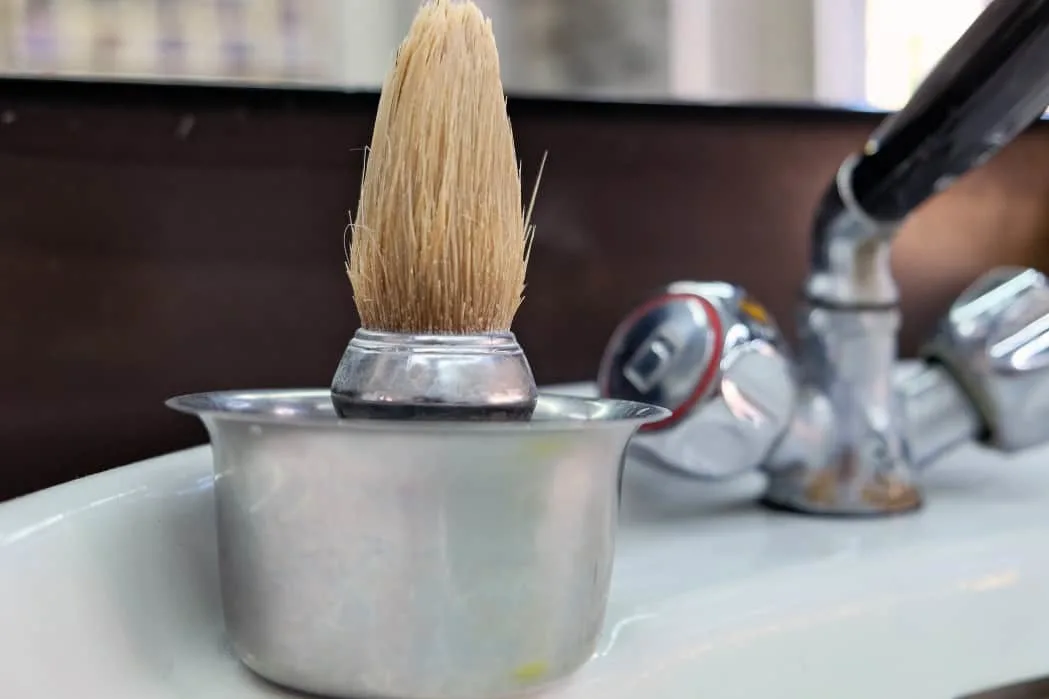 There are two types of antique barber brushes – hair and shaving. A hair brush would wipe away cut or loose follicles. The brush would usually contain horsehair bristles. These were strong enough to wipe away hair but soft enough so that they didn't hurt one's skin.
A shaving brush would be dipped into a special cream and then swirled on a client's face. As with hair brushes, shaving brushes were made with a variety of bristles. Some of these included:
While there were synthetic options, these weren't always favored by barbers because they were cheap and didn't hold up well.
Combs
Vintage barbers would utilize combs to remove tangles and keep the hair straight as they trimmed.
The combs would come with various teeth that had thicknesses that ranged from thin to thick. To prevent barbers from having to purchase numerous ones, the comb would feature thin and thick hairs on opposite sides. This way, a barber could switch between them when necessary.
Old combs also ranged in their materials. Some were made with plastic while others were molded out of rubber.
Open Razors
The open razor is probably the most iconic vintage barber tool. Unlike modern razors which have a few tiny blades built into the head, this was one large blade. This provided more accuracy and gave a closer shave.
Open razors were available in different grinds. This affected the shape and thickness of the razor. The most frequently used grinds included:
Full wedge
Quarter-hollow
Half-hollow
Full-hollow
To keep the steel blade sharp, a barber would have a whetstone on hand. After each client, they would spend some time scraping the blade against it.
When a barber was done shaving, they would clip the razor into its attached case. This not only protected the blade but prevented the barber from accidentally slicing themselves.
Many times, the razor case would serve as an art piece. Vintage razor cases usually had etched designs in them that ranged from the barber's initials to floral scrolls.
Some of the most renowned vintage razor brands are:
See more of our favorite vintage shaving kits you can buy today.
Towels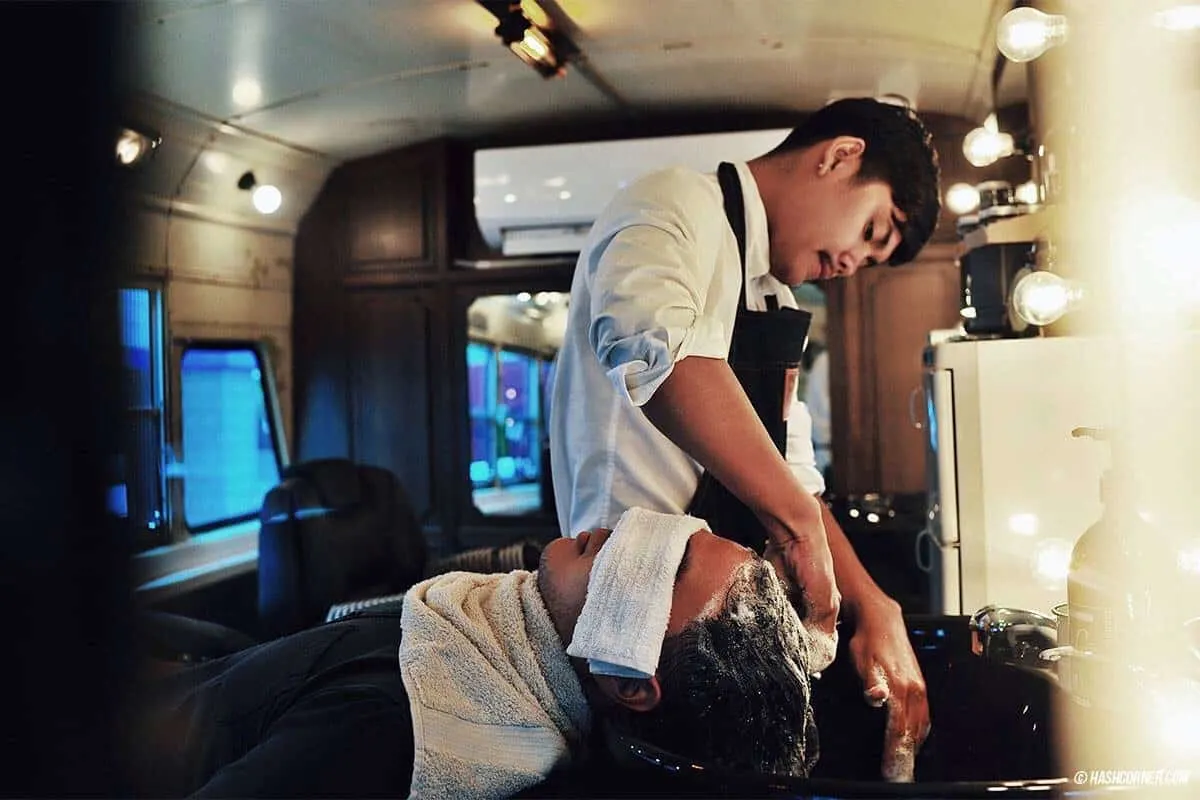 Towels were also a necessity. They kept fallen hair off of clothing and also soothed and dried the face after it was shaved.
In many cases, a barber would wrap a towel around their client's face before shaving. This helped soften their beard or mustache which made it easier to trim. They would then apply a spicy aftershave and wrap their face back up with a towel to help it absorb.
To keep a consistent supply of warm towels, barbers would usually put them into a steamer. One model that was used was the Vulcan Hot Towel Steamer. This device might be confused for a small oven, but its purpose was to heat fresh towels. At the bottom, there was a small slot where wood or coal could be burned. It would then send heat into the top where the towels would be warmed.
Wall Mirrors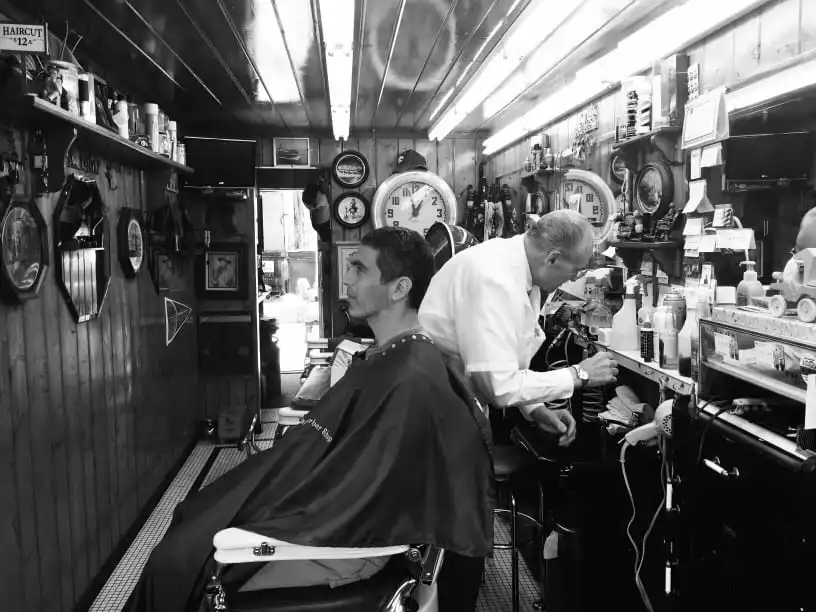 Wall mirrors might not seem like they would be an important barber tool, but they are. They're what helped barbers to see their client from afar and if changes needed to be made. Wall mirrors also allowed the client to watch the barber at work and request certain adjustments.
Wall mirrors came in many designs. One was a triptych that featured three small mirrors attached to each other at different angles. Another commonly used one was a tabletop mirror. This small tool could be easily picked up. It also sometimes had a brush holder.
See more about vintage mirrors.
Chairs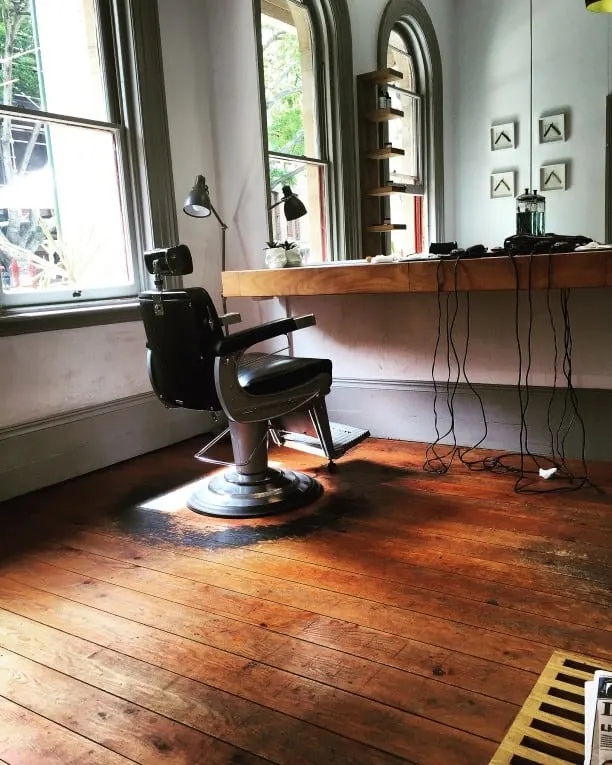 Barber chairs are known for their various styles making them a favorite collector's item. Many chairs could recline and had a cushioned headrest. A barber could also lower or increase the height depending on the person.
There were a vast amount of brands that created distinctive barber chairs.
F.F. Koenigkramer
F.F. Koenigkramer created hydraulic barbers chairs from 1900-1920. The chairs usually have a porcelain base and no headrest.
Theo A. Kochs Company
As one of the oldest barber chair businesses, Theo A. Kochs Company chairs were known for their wooden frame that was covered in leather.
Koken
Koken barber chairs were popular for their innovation and the company created some of the most modern options during the 19th and 20th centuries. Unlike previous models, Koken chairs could recline, had a headrest, and revolved. In addition to this, a pedal was attached to the bottom so a barber could lift and lower the chair.
Emil J. Paidar
Emil J. Paidar chairs were sought-after during the 20th-century. They were simple and came in many sizes, including those for children.
Where to Learn More
If you're interested in discovering more about vintage barber tools, you can do a quick online search. Here, you'll discover plenty of information about these items and even a few you could purchase.
For those who have more specific questions, you could seek the help of a historian or collector. They can help you find detailed answers to your inquiries.
Vintage barber tools are a fascinating look at history. While many of these pieces are still used today, they have been revamped with modern technology. This might help the shaving and haircutting process go faster, but it often lacks the distinctive atmosphere that vintage barbershops once had.